WATCH: Mick Schumacher Brings Back Iconic Steiner Moment With Kevin Magnussen
Published 06/17/2022, 4:00 PM EDT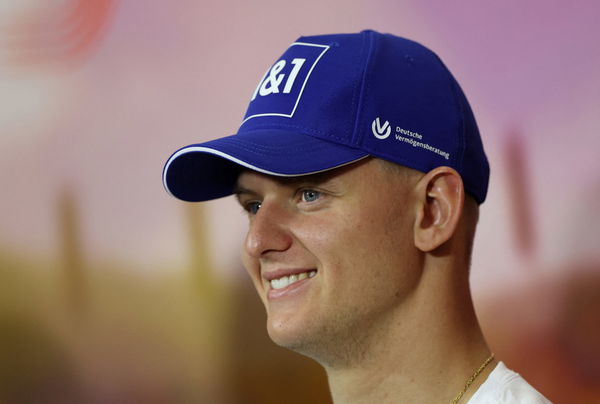 Guenther Steiner is arguably a fan favorite despite Haas' struggles on the track. He is known for his candid, unscripted comments especially on Netflix's Drive to survive show. And it seems like Haas' drivers Mick Schumacher and Kevin Magnussen view him just like that.
ADVERTISEMENT
Article continues below this ad

Magnussen has been with the American team for most of his F1 career. So, he has also been on the end of Steiner's honest reactions. Fans will forever remember the incident between the two during the 2019 season, which was showcased in Drive to Survive.
As the Dane's performances dropped towards the end of 2019, Steiner was not happy with Magnussen. Following an unfiltered meeting between the two, the Haas driver smashed his boss' room door in frustration.
ADVERTISEMENT
Article continues below this ad
WATCH THIS STORY : Road cars inspired from F1 technology
After the incident, Steiner said, "He smashed my f****** office door. I don't know where he is but he can f*** off, I told him." Mick Schumacher certainly knows this incident and recalled this in a pictionary contest in F1's 'Quickdraw challenge.' The German drew a building with Haas' name on it alongside Steiner showing the finger, to which Magnussen immediately revealed the answer as Guenther Steiner.
Drawing on all their artistic talents! 🧐😂

No cheating, Yuki! 😃#F1

— Formula 1 (@F1) June 16, 2022
Drive to Survive has allowed the Italian to create a wildly popular image for himself. And it is hilarious to see the drivers recognizing this as well.
Mick Schumacher recognizes Sebastian Vettel's iconic finger celebration
The Pictionary contest between the drivers was a hilarious watch. When the drivers were told to draw Sebastian Vettel, Kevin Magnussen took a different route to indicate the four time world champion.
The Dane outlined Vettel's iconic finger celebration and Schumacher wasted no time in answering. The Aston Martin driver rising his index finger to celebrate victories has become his trademark over the years.
ADVERTISEMENT
Article continues below this ad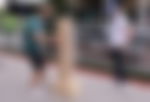 The story behind Vettel's celebration goes way back to his junior racing days. Back in 2015, Trevor Carlin, Vettel's boss, in his days at in the Formula Renault 3.5 series stated, "He had a massive accident and while he was trying to catch the accident, his front wheel came off, flew over the car and caught the top of his finger — and took the top of his finger off.
"The next day he turned up at the circuit with a big bandage on his finger, and still smiling despite not being able to race. But the top of his finger had broken off, and they had to stitch it back on."
ADVERTISEMENT
Article continues below this ad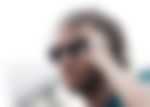 While this celebration received its fair share of criticisms, it remains a Vettel classic. And Mick will know it better than any driver since he shares a close relationship with the former Red Bull driver.