WATCH: Mick Schumacher's Brand New Seat Arrives in Hungary After Sitting 'Crooked' in Haas F1 Car
Published 07/29/2021, 9:46 AM EDT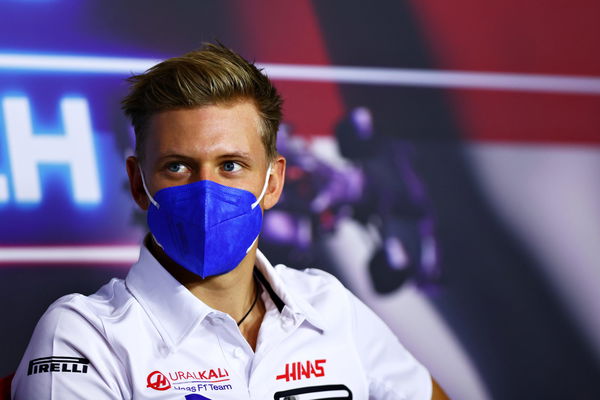 ---
---
You often hear the wheels of an F1 car or the wings make the headlines because of their evident importance in a race. The part of an F1 car that doesn't make the news every other day is the drivers' seat, but interestingly, the car seat of Mick Schumacher has been in the news for quite some time now!
ADVERTISEMENT
Article continues below this ad
His seat first came into the limelight when 'Inspector' Sebastian Vettel was seen examining Mick's seat after the French Grand Prix. Fans then found out that the young German had been sitting in a crooked seat all season long.
But it seems like good things are happening for Schumi Jr, as he is set to get a new one for the Hungarian Grand Prix!
ADVERTISEMENT
Article continues below this ad
Mick Schumacher gets seat problem fixed for Hungary
So far this season, the reigning F2 champion was sitting crooked while he went around the circuit. Some may see this as the reason why he couldn't get better results. But after getting his seat fixed, the young Schumacher is hoping to make an impact this weekend at the Hungaroring.
However, it is too soon to tell if this upgrade will make the difference for the rookie driver. We will only find out when Mick takes the car out for the first practice session on Friday.
Watch Story: From Prince to the Queen: When F1 Stars Interacted With the Royal Family
 Steiner was only aware of this after Mick's mom brought it up
Team Principal of Haas, Guenther Steiner, was only made aware of the seat situation when Schumacher Jr's mom, Corinna mentioned it. Steiner wasn't aware of this and was ready to give his rookie driver a seat that he was comfortable in.
He said, "Actually the first time I found out his mum told me in France, that there was something up with the seat. "I said, 'I'm not aware of it', but then I think it's another thing which has just escalated, because I would say he wants to make a new seat. But he said it himself that there is no urgency.
ADVERTISEMENT
Article continues below this ad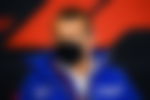 "But I wasn't even aware until his mum told me about that, so it cannot be this bad. We will make him a seat as soon as he wants one, and when he thinks we are in the right position to do so," Steiner concluded.
Now with the seat situation sorted out, Schumacher Jr can't wait to get out on track on Friday for FP1 and get the most out of his Ferrari-powered car.
ADVERTISEMENT
Article continues below this ad
What are your expectations from the Haas rookie this weekend? Let us know in the comments below.