WATCH: Norris Calls Max Verstappen a 'Muppet' in Hilarious Red Bull-McLaren Paper Plane War After Portimao F1 Incident
Published 05/05/2021, 1:31 PM EDT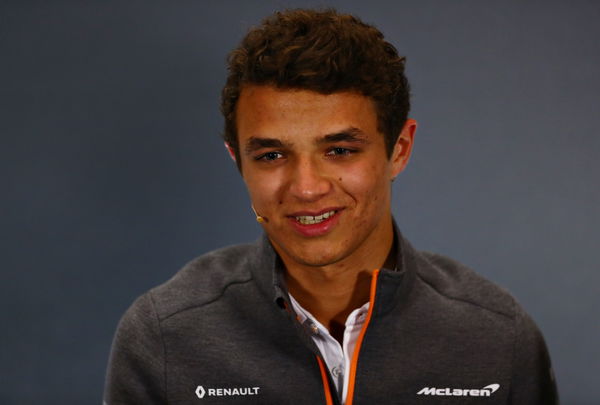 ---
---
While Daniel Ricciardo is arguably the funniest F1 driver on the grid, little joker Lando Norris isn't far behind. But this weekend in Portugal, he was caught up in controversy when Red Bull accused him of deliberately blocking Max Verstappen in qualifying.
ADVERTISEMENT
Article continues below this ad
However, by the looks of it, both parties seem to have brushed the incident off in a rather comical manner. During this week's McLaren unboxed, the crew at Red Bull were filmed throwing a paper plane at Lando Norris. It read, "Don't get in our way, again."
Naturally, Lando wasn't going to ignore it without a proper response. On the same piece of paper, he wrote back and name-called Max Verstappen, "Don't start the lap so close. Wouldn't have been pole anyway, he (Max) messed up the last sector MUPPET!"
ADVERTISEMENT
Article continues below this ad
As we saw a few days ago, this was the same paper plane that Norris threw up the window of Red Bull's motor home. McLaren's social media account provided a sneak peek of the incident on their handle. On the other hand, Red Bull reacted in a hilarious manner, perhaps to build the hype for this silly battle.
McLaren & Lando Norris denied blocking Max Verstappen after Marko's accusations
While it is all fun and games now, the incident blew up on Saturday. Max wasn't happy as he felt he could have put his car on pole if not for the traffic.
Red Bull consultant, Dr. Helmut Marko, hinted that there was some foul play as Lando was told on the radio to not do Max 'any favors.'
Marko had said, "On the second run, Lando Norris got told not to do Max any favors. Very sporting of the Mercedes squad." (Quotes translated from Turkish using Google)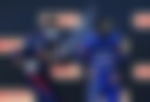 But McLaren tried to explain their radio call message as not malicious after the race. Lando had himself rejected Marko's claim,
ADVERTISEMENT
Article continues below this ad
"So I tried the best I could to get out of the way from him. I didn't want to impede him or anything like that. But I've not heard or seen what's been said. I didn't block him or do anything like that. I was never that close."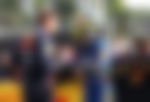 ADVERTISEMENT
Article continues below this ad
Well, it didn't get out of hand in the end. It was just pure mind games from Red Bull to build pressure on Mercedes. Although it didn't work on track so well, they would love to bounce back this weekend in Barcelona.