WATCH: Priceless Reaction From Max Verstappen on 'Handsome Boy' Lewis Hamilton
Published 08/09/2021, 10:22 AM EDT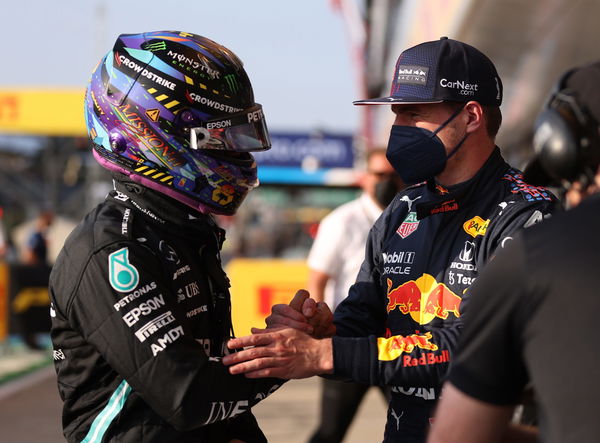 ---
---
Although the sport's summer break is going on, F1 hasn't failed to entertain the fans. Channel 4 Sport recently played a prank on Max Verstappen, which may have given the internet another meme. In the hidden camera prank, the host, Steve Jones, disguised himself as a Scottish taxi driver. Max, oblivious to the situation, sets himself up for the worse taxi ride of his life.
ADVERTISEMENT
Article continues below this ad
As the unusual car ride proceeded, Jones brought up Lewis Hamilton. In his version of a Scottish accent, Jones asked him what Hamilton was like. Max replied, "He's alright, to be honest, I mean, we both live our own lives… he's fine."
ADVERTISEMENT
Article continues below this ad
The highlight of the video, however, was Max's reaction to the statement: "Good lookin' boy! Handsome boy!" used to describe Lewis. Verstappen looks up from his phone with what one can only describe as confusion. Jones nudges, "Good lookin' chap!"
After a very silent thought, Verstappen quickly says, "yeah." The Dutchman's eyes hilariously dart around as if looking for a means to escape.
A lively side to Max Verstappen
After his outburst at the Hungarian GP, this interview showed another side of the Red Bull driver. While Jones rambles on about dates in Monaco, the Spice Girls, and other bizarre topics, Max, though confused, reciprocated his energy with funny answers.
ADVERTISEMENT
Article continues below this ad
In a bit, Jones even talked to Max about Sergio Perez. When Jones asked him what his favorite thing about his teammate was, Max simply replied, "He's a normal guy, it's easy to talk to him."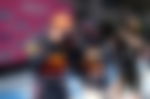 Max also sweetly laughed at the jokes his driver makes, even though they didn't always make sense. When Jones revealed himself, Max's reaction may have been the cherry on top. Back to his cussing self, Max laughs at the situation. He innocently added, "I thought there was a bomb under this car, so I jumped out!" 
ADVERTISEMENT
Article continues below this ad
A glance through the comments on the video only shows how much the audience loved seeing the less stressed-out version of Max. As he enjoys his summer break far from bomb threats, and hopefully, annoying taxi drivers, we will next see Verstappen in the Red Bull at Spa.