WATCH: Prince Albert Pre-Maturely Pulls Max Verstappen's Leg Before It Comes Back to Haunt Him at Monaco GP
Published 05/29/2021, 6:52 AM EDT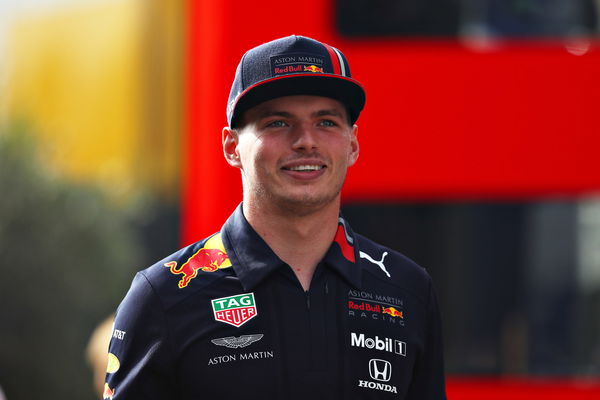 Prior to the start of the Monaco Grand Prix, Max Verstappen had attended an event sponsored by famous watch brand TAG Heuer. The event was also attended by the Prince of Monaco, Albert II, who was seen sharing a cheeky joke with the Red Bull ace.
ADVERTISEMENT
Article continues below this ad
In a behind-the-scenes sort of video posted by Red Bull, Verstappen was seen standing alongside the Prince on a stage in front of all the cameras. The Prince then went on to pull the Dutchman's leg while vouching for the country's very own F1 star Charles Leclerc.
Watch Story: From Cristiano Ronaldo To Shaquille O'Neal: When Non-F1 Athletes Mingled With Lewis Hamilton and Co. On track
ADVERTISEMENT
Article continues below this ad
He said, "Max, it's great to see you again. Thank you very much and we wish you all the best for this weekend. And as I told you before, I hope to see you on the podium Sunday next to Charles Leclerc."
Max took the joke in good spirits. But he was quick to come back with a witty reply of his own. Verstappen responded saying, "I think you mean Charles next to me."
Unfortunately, the Prince's hope of seeing Leclerc on the podium wasn't realized. The Monegasque was ruled out of the race before it even started thanks to a broken driveshaft. This issue wasn't identified by the team until Leclerc went out on track before the race could start. That fact has still left the Scuderia perplexed.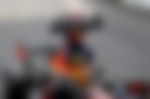 Verstappen, on the other hand, took home a Grand Prix win. With that result, he climbed atop the leaderboard for the first time in his career, ahead of title rival Lewis Hamilton.
ADVERTISEMENT
Article continues below this ad
Max Verstappen will hope to win again in Baku
After a dream weekend on the street of Monte Carlo, Max will hope to stretch his gap to Hamilton in Baku. However, that'll be easier said than done.
Azerbaijan is a place where Mercedes have enjoyed themselves in recent years. Both Hamilton and Valtteri Bottas have won the last two races there. As for Max, Baku doesn't hold great memories; he has had two retirements and a P4 finish there. So, he'll desperately be hoping to amend those stats soon.
ADVERTISEMENT
Article continues below this ad
Can the Dutchman take home back-to-back F1 wins? Or will it be business as usual for Lewis Hamilton? We shall find out soon.