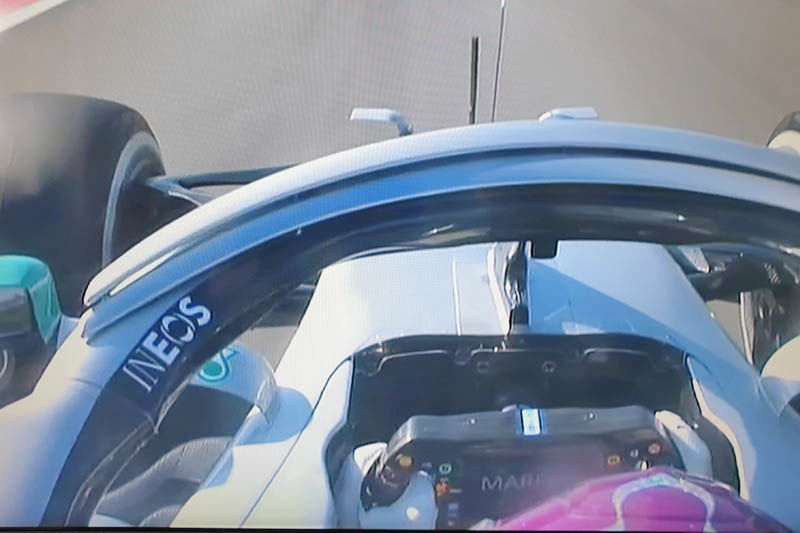 The Mercedes F1 team melted a few brains on the second day of pre-season testing. The team debuted a form of adjustable steering wheel on Lewis Hamilton's car. Of course, a number of F1 teams raised flags immediately, as they called for an investigation.
In a recent video on Twitter, the Renault F1 team were utterly flummoxed with the new innovation. However, the German team dismissed concerns regarding safety and legality.
If the system functions as expected, the Mercedes team can implement it at circuits with long straights. However, Mercedes is determined to guard the secret behind their new and innovative system.
Mercedes technical chief, James Allison was quite proud of it and christened it, DAS. Its sole purpose is to introduce an extra dimension for the steering. Frustratingly for the media, he was silent on the details of the device.
Cyril abiteboul and Renault Mechanics trying to figure out what's going on with Mercedes steering wheel 😂

This is probably the reaction of the whole paddock!#F1Testing #F1 pic.twitter.com/091L2zJvRq

— Eau rouge (@Insidef1) February 20, 2020
Is the new-fangled Mercedes F1 steering device legal?
On paper, it is definitely legal, as the team spoke to the FIA and sought approval before fitting it. Allison insisted that the rules surrounding the steering systems is clear, and Mercedes have not violated it.
Coming to the driver feedback, Lewis Hamilton admitted that the device posed no hindrance or distraction. Instead, he praised the team for coming up with such an innovation.
Lewis Hamilton told the media, "I've only had one morning on [it, so] I don't really have a lot to talk about with it. We're trying to get on top of it, understand it, but safety wise no problem today and the FIA are okay with the project."
"For me it's really encouraging to see that my team is continuing to innovate and stay ahead of the game, and I think that's down to the great minds in the team and so hopefully that'll work to our benefit."