WATCH: Romain Grosjean Heroically Scrambles to Save His Indycar From Fire
Published 06/14/2021, 5:15 AM EDT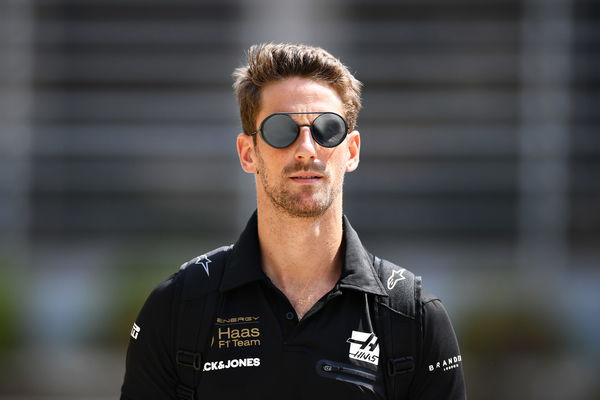 ---
---
The 2020 F1 season played host to one of the most horrific crashes in the sport's history. Former Haas driver Romain Grosjean suffered a huge crash in the Bahrain Grand Prix, which had fans across the world in shock and awe.
ADVERTISEMENT
Article continues below this ad
Although the Frenchman survived the crash, it's the memory fans associate with the most when Grosjean comes to mind. Another incident occurred with the 35-year-old in IndyCar yesterday, with his reaction drawing plaudits from across the world.
Romain Grosjean shows "care for his racing cars"
ADVERTISEMENT
Article continues below this ad
Yesterday, Belle Isle Park played host to the second race of the Detroit Grand Prix in the IndyCar series. Although Grosjean displayed good pace, a fire to his left brake in Lap 59 brought an end to his race.
While the fire was small, flashbacks to that horrific crash last year in Bahrain came up. However, the Frenchman's reaction this time around was extraordinary. In a brilliant display of courage, Grosjean rushed to a marshal trackside and used a fire extinguisher to try dousing the fire.
Although the AMR safety team reached the car on time, Grosjean could be seen jostling with the workers as well in order to save his car. Grosjean retweeted IndyCar's update of his crash yesterday with a simple statement. "I care about my racing cars," said the Frenchman.
Although yesterday's race marked Grosjean's fifth start in the IndyCar series, he gave the world another memorable moment before his Mercedes F1 test on June 29th.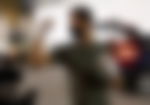 What happened to Grosjean in Bahrain?
At the Bahrain Grand Prix last season, Grosjean started from P19 on the grid. Although the former Haas driver made good progress, he clipped Daniil Kvyat's front wing, which sent him into the barriers on Lap 1. The collision resulted in a huge fire, and the car splitting in two.
ADVERTISEMENT
Article continues below this ad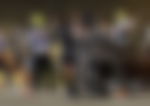 Miraculously, Grosjean escaped with burns to his hands and his life. The race turned out to be his last in F1 as Haas announced at the Portuguese Grand Prix he will leave at the end of the season.
Currently, the Frenchman is racing with the Dale Coyne Racing team in the IndyCar series. He will test the Mercedes W10 in Le Castellet on June 29th, after Mercedes CEO Toto Wolff made a promise to give Grosjean his dream run in a championship-winning car.
ADVERTISEMENT
Article continues below this ad
WATCH STORY: Biggest Crashes From 2020 Featuring Leclerc, Vettel & Grosjean
Trending Stories