WATCH: Rosberg Recalls Funny Accident When Lewis Hamilton Did the 'Same Stupid Thing' as Nico
Published 01/13/2021, 8:10 AM EST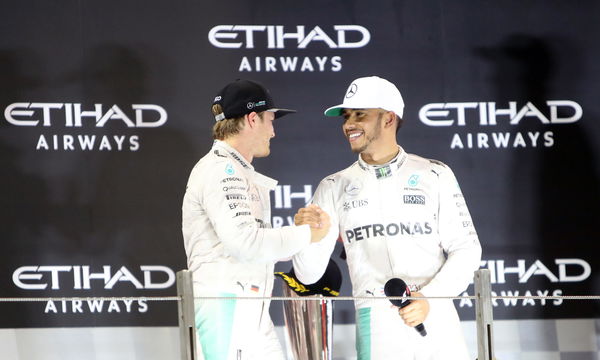 ---
---
Nico Rosberg and Lewis Hamilton were really strong partners at Mercedes. Both the drivers used to push each other to their edge and eventually race better. Nonetheless, their healthy competition soon turned into bitter rivalry and it was affecting the team's performance. Therefore, to help the team, Rosberg retired from the sport.
ADVERTISEMENT
Article continues below this ad
After he won his first title in 2016, Rosberg left, letting Lewis go ahead with Mercedes. He knew that their head-to-head battle would eat up the team, so he stepped back. Nonetheless, before they became rivals, they were childhood friends and the two shared many light moments together at Silver Arrows.
For instance, old footage from 2013 surfaced on YouTube recently, showing the two lined up with a journalist. Nico took the initiative to share an experience from one of their test drives, and it had all of us cracking over.
ADVERTISEMENT
Article continues below this ad
"We had the first test as teammates for our new team. We go out and I go out first and Lewis comes out behind. It was a bit rainy overnight and the track was dry except for one patch which was just before the pit entry. I get to that patch, I go flying out into the tyre barriers, flat out. Already that was so embarrassing for me. 
"Then I get out of the car and I see this dude arriving. He hits the same patch as me and goes flying out and hits my car which is in the barriers. Both cars were parked together on top of each other kind of thing, completely destroyed.
"And I must say, there was a little tiny smile that arrived on my face. The disappointment that he actually managed to do the same stupid thing as me." narrated Rosberg.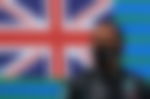 Lewis Hamilton had no true rival since Nico Rosberg
The Lewis Hamilton and Nico partnership was one to look out for. Seeing the German and the Briton racing each other on the circuits to reach the checkered line first, it was a feast for the eyes. We understand that when Martin Brundle said that Lewis hasn't really had a true rival since Rosberg left, he meant that no one was able to challenge him like Nico.
Rosberg and Lewis had been friends for long, and they were close and overjoyed to be racing for Mercedes together. From the anecdote Nico shared, we can ascertain that the two had a lot in common too. However, no one could foresee that their healthy racing would turn to malice and envy, and that they would choke each other's performance.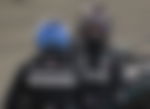 Lewis respects his present teammate, Valtteri Bottas; however, he can not breathe down the Brit's neck as Rosberg did. The mettle required to challenge the champion of an era was possessed by Rosberg only. Once he left, Sir Lewis did not really have anyone on the grid to tackle him.
ADVERTISEMENT
Article continues below this ad
Hamilton recently clinched his seventh championship, equaling Michael Schumacher's record. On doing so, Rosberg had expressed his admiration for his former teammate and both of them seem to be maintaining a friendly bond. But who knows how it would have panned out if Nico was still racing. Food for thought.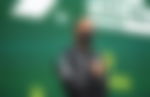 ADVERTISEMENT
Article continues below this ad