WATCH: Sebastian Vettel and Charles Leclerc's Epic Ferrari "Blindfold" Challenge
Published 09/18/2020, 9:23 AM EDT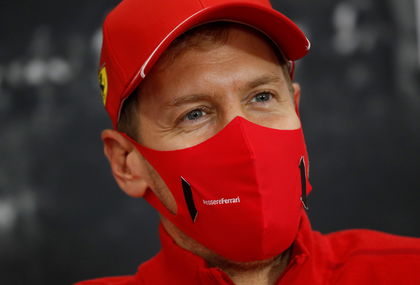 ---
---
Sebastian Vettel and Charles Leclerc are having a bit of fun, it seems. The Ferrari duo was caught enjoying a Ferrari ride. However, it came with a little twist to spice things up.
ADVERTISEMENT
Article continues below this ad
The rule was one of them will be driving the car, while the other one will be seated blindfolded. Sebastian took to the wheel with Charles at his side with the blindfolds on. Assuring Vettel of the start and making it clear he cannot see, the drivers were ready to go.
"Let's go, Sebastian. I promise I cannot see anything", Leclerc was heard saying.
ADVERTISEMENT
Article continues below this ad
Leclerc seemed confident of sustaining the challenge, even though he was terrified as soon as it commenced. Expressing his reluctance right at the start, he was clearly not enjoying the ride.
"Oh sh*t! Seb, this is horrible!"
Vettel was having a lot of fun driving the car. Going across the track exquisitely, he was giving Charles the worst moments of his life. Sebastian promised not to perform any fake corners. But he pulled one off soon after they started with the lap.
Needless to say, Charles wasn't amused at all. Although Sebastian enjoyed it thoroughly.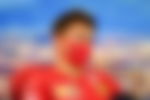 "What! No! That is horrible don't do that!"
Confused and disgusted, Charles swore vengeance once he was done with the ride. Charles tried to intimidate Vettel and decided to swap once the lap was over.
"This is horrible. This is the worst thing ever. I'll do it to you once you're done driving."
The ride was over very soon, although Charles was a bit late in guessing the finish line. The ride was fun with a lot of excitement and energy.
ADVERTISEMENT
Article continues below this ad
Sebastian Vettel shares a good relationship with Leclerc
Ferrari and Sebastian Vettel are set to drift apart at the end of the season with the latter set to join Aston Martin.  Leclerc will be joined by Carlos Sainz. Although it was anticipated that the Ferrari drivers might have a cold war between them, the entertaining car ride narrated a different story.
ADVERTISEMENT
Article continues below this ad
Both the drivers hold tremendous amounts of respect for each other and it seems like the contract termination will not be influencing their relationship.