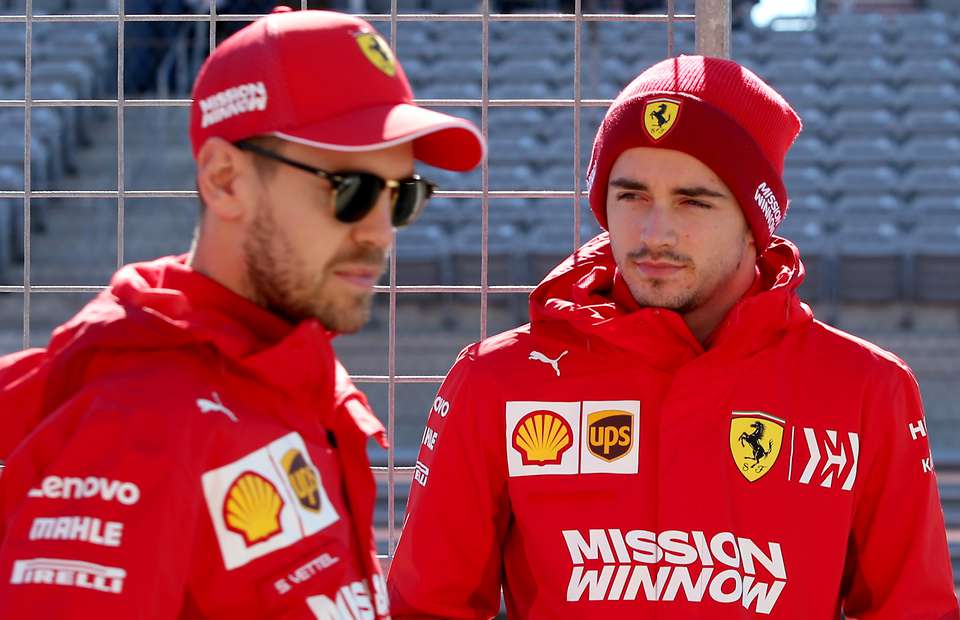 Ever since Sebastian Vettel dropped a bombshell announcing his decision to leave Ferrari, the F1 world went into overdrive. As fans, we haven't heard or seen Seb since Ferrari officially announced his exit. However, the team's title sponsor- Mission Winnow organized a video chat between the 4 times World Champion and Charles Leclerc.
Sebastian Vettel and Charles Leclerc engage in banter
Vettel and Leclerc discussed a range of things, completely unrelated to F1. Turns out, Seb has a few secret skills and can bake really well! It was a pleasant change to hear the pair talk about normal life. Seeing Sebastian happy was a nice change from all the rumors and politics in the world of F1.
Seb revealed that he was actually spending lesser time looking at screens. With the lockdown, most of us probably spend a lot more time scrolling through social media or binging our favorite shows. Seb, who doesn't have any social media accounts, is spending a lot more time outdoors and on his farmhouse in Switzerland.
With F1 turning towards virtual racing and his teammate dominating online, Vettel sadly admitted that he wasn't spending time on the simulator. Unlike Charles, who spends multiple hours racing on F1 2019.
View this post on Instagram
Apart from sim racing, Seb and Charles also talked about cooking, their favorite foods, and musical preferences. Suffice to say, it was a wholesome moment and a welcome change from all the doom and gloom surrounding Seb's future.
But one cannot ignore reality. As things stand, Sebastian Vettel doesn't have a seat for next season. With Red Bull closing the door, Seb's only chance at competitive seat is at Mercedes. Sadly, it's unlikely for Mercedes to sign the 4 times World Champion, simply because they don't need to.
The team has the winning formula with the perfect car, Lewis Hamilton and Valtteri Bottas. Upsetting the equilibrium isn't in the team's best interests. That leaves Seb with no choice but to walk away unless he's willing to drive for a midfield team.
There's a seat at Renault, but there have been no rumors or reports of Vettel being interested in the French team. For now, we can only wait for Seb to announce his decision.