WATCH: Sebastian Vettel Reveals His Heartwarming Act of Simplicity After an F1 Race Weekend
Published 04/25/2021, 5:55 AM EDT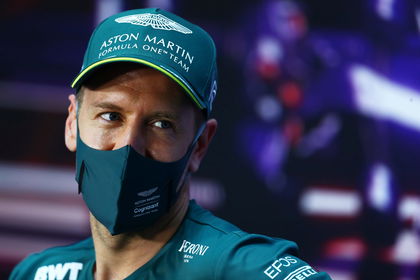 ---
---
Sebastian Vettel isn't one to talk about his family to the world of Formula One. However, fans were surprised to see the German open up in a recent video. Vettel talks about embracing his family whenever he returns from work.
ADVERTISEMENT
Article continues below this ad
The four-time world champion is a very secretive person, and not much is known about Vettel. The fans love that he is such a simple man with great family values.
Sebastian Vettel reminds shows important family means to him in his life
ADVERTISEMENT
Article continues below this ad
In a recent video posted by Formula One on YouTube. Being asked what's the first thing he does when he gets back home, Vettel had the most heartwarming answer.
Sebastian said, "Just embrace my kids and my wife, and the dog, cuddle the dog."
The German is a very hidden man from the world, getting to know such simple things about him surely makes the most loved by the world of Formula One.
The German has his reasons for not joining social media
The German driver remains, the only person not being on any social media platforms. Unlike his colleagues such as Hamilton or Leclerc who have a massive following, Vettel likes to keep to himself.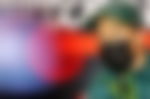 He said, "I never tried it and I think it's a good thing because a lot of people tell me they can't get away from it. I have never tried it so I'm not missing it and I've seen how it works with other people roughly.
ADVERTISEMENT
Article continues below this ad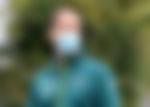 "And as far as I can tell, it's done in a way that obviously you're addicted. So yeah. Not for me," Vettel concluded.
Fans always look forward to seeing Vettel on camera, whether its on Aston Martin's YouTube videos or having the star performance in the Netflix special, Drive to Survive. The German never fails to bring a smile to anyone's face, even if he himself is going through a bad phase in life.
ADVERTISEMENT
Article continues below this ad
What are your favorite Vettel moments away from the track? Let us know in the comments below.