WATCH: Sebastian Vettel Stars Alongside Trainer Antti Kontsas in F1 Catch Challenge
Published 07/15/2021, 3:27 AM EDT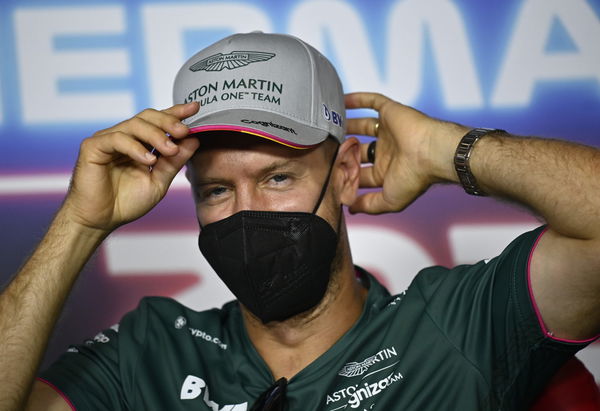 ---
---
Aston Martin have never seemed short of content since Sebastian Vettel showed up in their garage ahead of this season. The British outfit have constantly kept their fans engaged with interesting concepts starring the four-time world champion and his Canadian teammate, Lance Stroll.
ADVERTISEMENT
Article continues below this ad
This includes challenges like the blindfold drawing challenge and the whisper challenge. And now, the greens have come up with yet another interesting challenge. Only this time, it isn't Stroll alongside Vettel – it's the German's trainer, Antti Kontsas.
What is the latest Aston Martin challenge about?
ADVERTISEMENT
Article continues below this ad
This time around, it looks like Aston Martin have preferred to stick with something that plays an important part in improvising drivers' reflexes.
Antti holds a ball each on either of his palms, facing downward; Vettel's hands are above the Finn's. Hence, when Antti drops the ball(s), Seb's job is to catch them before they hit the ground.
The interesting part about this particular challenge is that Antti doesn't necessarily have to let go of both the balls at the same time – it could be either one of them.
Later in the video, Aston Martin points the F1 fans with the hashtag they need to adhere to after taking up the challenge. While Vettel initially claims it as the '#BallChallenge', the team eventually changed it to '#CatchChallenge'.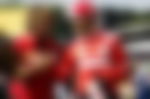 What Sebastian Vettel said in the video
Vettel started off by introducing the two Aston Martin crew members featuring in the clip. "Here's Antti, the best coach in the world. And Jim, the best tire guy in the world," he said.
ADVERTISEMENT
Article continues below this ad
Then, as expected, Vettel and Antti, together, showed how the challenge is done. Following the completion, the four-time world champion added, "Right. One miss, one catch. But, now I would say it's up to you. That was the ball challenge, and we're looking forward to new suggestions and new ideas that you come up with and trying to catch the balls."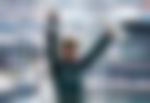 It is quite exciting to see the rapport Vettel has managed to build with Aston Martin. The German is constantly sporting a smile on his face this season after enduring a horrendous phase with Ferrari. So, will Aston Martin continue to shower their support for the German world champion?
ADVERTISEMENT
Article continues below this ad
Watch Story: When F1 Drivers Had a Blast on Top Gear Featuring Hamilton, Vettel & Ricciardo