WATCH: Sebastian Vettel Trolled by Aston Martin F1 Crew After Germany's Defeat to England
Published 07/01/2021, 9:50 AM EDT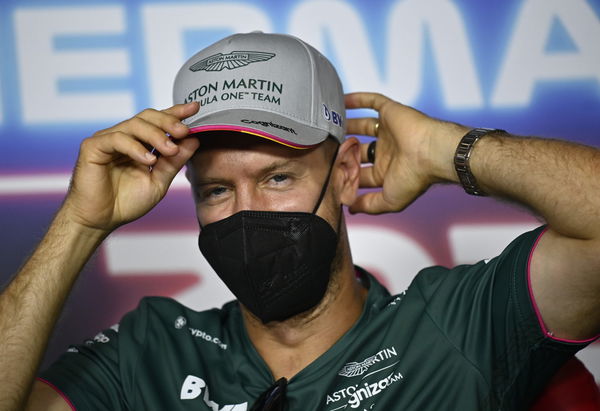 Over the past couple of weeks, F1 drivers have been quite busy, not just on the track, but also off the track as well, supporting their national team amidst the ongoing Euro Championship 2020. But, Tuesday's result meant that neither of the German drivers, Sebastian Vettel or Mick Schumacher, were pleased.
ADVERTISEMENT
Article continues below this ad
Recently, the round of 16 started off, and Germany were the latest team to bow out of the championship with a defeat against England. And consequently, it was time for the crew to roast their drivers.
While Mick had English fans surrounding him through the match time, there's Vettel, who was welcomed into the Aston Martin garage by England flags.
ADVERTISEMENT
Article continues below this ad
The Mechanics stuck their home flags on Vettel's helmet, with a sheet underneath depicting the end score of Germany vs England.
Of course, one wouldn't blame the two drivers for resting such hopes on Germany, as they looked quite strong throughout the event. They were undeniably one of the favorites to win the trophy, only to be met with a rather anti-climactic end.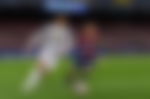 Hilarious reactions from Sebastian Vettel and Mick Schumacher
Dane Woods, Electronic Technician at Haas, shared a hilarious image on social media starring Schumacher Jr. The image portrayed a rather sad Mick, with English fans around him enjoying laughs.
It was a rather straightforward first-half in the clash between Germany and England, which took place at the Wembley Stadium. However, the latter half took a wild turn, when Raheem Sterling opened the deadlock for England.
Of course, the German forwards desperately tried to equalize the score. But, their hopes were soon shattered by the rival team's captain, Harry Kane, who headed his team home.
ADVERTISEMENT
Article continues below this ad
Now, England will face Ukraine in the quarter-finals before facing either Czech Republic or Denmark in the semi-finals. Hence, it looks like an easy path for the team, especially with the absence of big guns like France, Germany, and Portugal.
ADVERTISEMENT
Article continues below this ad
Overall, as of now, drivers like Lewis Hamilton, George Russell, and Fernando Alonso will be sporting a big smile on their faces. But, how long will that last?
Watch Story: From Cristiano Ronaldo to Shaquille O'Neal: When Other Athletes Mingled With F1 Stars