WATCH: Sebastian Vettel's Best Moments of Being a Class Act in the 2020 F1 Season
Published 01/04/2021, 5:47 AM EST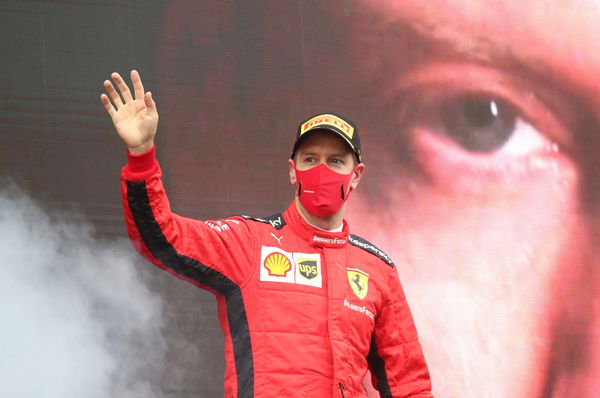 ---
---
Sebastian Vettel has undoubtedly had the worst season of his F1 career. Evidently, it cannot get any worse from here and we hope it does not. However, humility is an ethic rooted so deep in his personality that even after all his troubles at Ferrari, he is the coolest pilot on track.
ADVERTISEMENT
Article continues below this ad
The German seldom loses his cool. The gift of a calm and composed demeanor is the best element in the 33-year-old. No matter what be the surrounding crisis, he never disrespects his fellow teammates or anyone around him. He may not be winning races now, but he has been winning hearts for a long now.
He has left his nightmares back at Ferrari and is currently looking to regain his lost motivation at Aston Martin. With the 2021 season drawing close every moment, the four-time champ is filled up with the thrill of racing under the English umbrella. Hopefully, he finds his form back.
ADVERTISEMENT
Article continues below this ad
While his performance during his last season failed to impress spectators, he captivated everyone with his behavior. His conduct was so commendable that F1 has compiled an entire video of Sebastian Vettel being absolutely charming.
After he crashed on track, the German got out of his car to pick up the debris. "The session was still going on. So I wanted to make sure I cleared the track. If you leave a mess, normally you take care of it as well and try to clean up.
"Give your sound guy some bit of your umbrella, Johnny. He is completely soaked," said Vettel, during an interview before a rainy race.
These were some of his random acts of kindness that won over fans.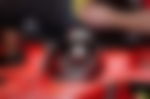 Sebastian Vettel to regain form with Aston Martin
Vettel may have struggled quite a lot in 2020, but he still upheld his integrity and calm mind. Thus, he pulled out a podium in the most unlikely situations of the Turkish Grand Prix. The wet tarmac had the pilots gliding all around, but the German maintained a steady P3 and finished with the same.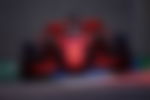 His new camp, Aston Martin, treasures this element in him. With a decade's worth of experience backing him in his races, the pilot can pull himself out of tight corners.
ADVERTISEMENT
Article continues below this ad
Aston Martin plans to make a powerful return to F1 and does Vettel. With both of them working in mutual interests, the results could be impressive.
The new regulations from 2021 promise to make the sport very exciting. With the cars matched equally in their performance, they will follow each other much more closely than before.
With the competition being tight around the circuit, Sebastian Vettel has a good chance to get back on the podium with his new team.
ADVERTISEMENT
Article continues below this ad