WATCH: Sebastian Vettel's Offbeat Driving Style to Counter Huge F1 G Forces
Published 02/21/2021, 6:52 AM EST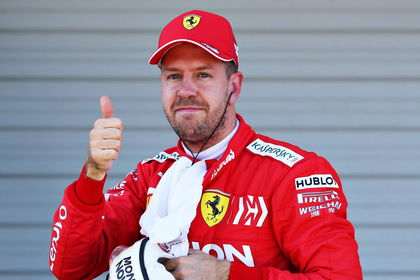 ---
---
During an F1 race, what generally happens when you throw the car into a corner is that due to the G-force, the driver's head is thrown in the same direction; or that's what ideally should happen. Apparently, Sebastian Vettel is so good that the laws of physics don't apply to him.
ADVERTISEMENT
Article continues below this ad
F1 is a sport that has incredible physical demands. A driver needs to train his body to cope with the intense amount of stress that is thrown upon it when driving a car at 300km/h. As such, you may have seen a multitude of drivers perform excruciating neck exercises in order for them to withstand the G-forces during cornering.
However, it looks as though the Aston Martin driver has trained his neck to such an extent that instead of his head going in the direction of the corner, he can push it away. In effect, he is fighting the forces of gravity that are often five times the normal during a fast corner.
ADVERTISEMENT
Article continues below this ad
It's an interesting technique, to say the least, but one certainly can't fault him. After all, using this little trick, the German driver has won four world championship titles.
Fans will soon be able to see him doing the very same, but with a new team, and in new British green colors.
Can Sebastian Vettel prove that he has still got it?
Vettel's last season at Ferrari would have mentally drained him. For someone so used to achieving boatloads of success, he could barely get his car into the top 10 last year. His horror campaign ended with him getting just 33 points from 17 races.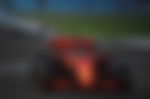 But there was a light at the end of the tunnel for him, in the form of Aston Martin.
ADVERTISEMENT
Article continues below this ad
At the Silverstone-based team, he will have the tools to push for regular podiums. Whether he'd actually be able to do so is the real question. The CEO of rival team McLaren certainly backs him, as does his own boss, Otmar Szafnauer.
A new environment should reinvigorate him and get him all charged up for a new season that promises to be a lot more fruitful.
Will fans see the Vettel of old this year? Or will it prove to be the beginning of the end of his F1 career? We shall soon see.
ADVERTISEMENT
Article continues below this ad