WATCH: Sebastian Vettel's Outburst After a Tire Failure at the Belgian Grand Prix
Published 08/27/2020, 11:47 AM EDT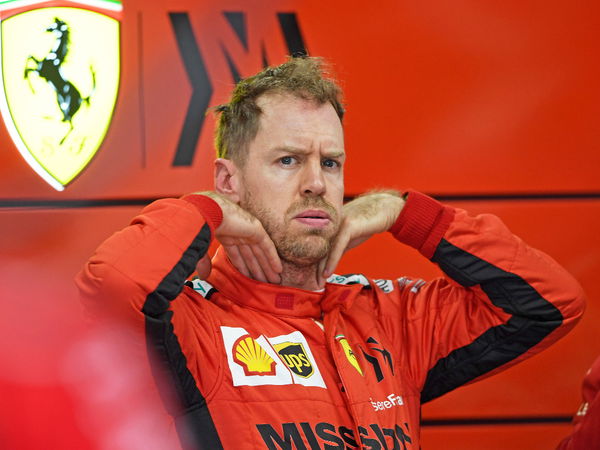 ---
---
To lose out of the race if not a podium with the end in sight is indeed infuriating. Therefore, Sebastian Vettel venting his frustration in Belgium in 2015 was a justifiable action. While on the 42nd lap, his rear tire exploded, and with it, his chances of copping a spot on the podium.
ADVERTISEMENT
Article continues below this ad
In the post-race interview with BBC, Vettel was quick to blame the Italian tire manufacturers. The recurring issue boiled the German blood.
"I think it is a sort of thing that keeps going around and no-one mentions. It is unacceptable. If Nico tells us he did not go off the track, he didn't go off the track, why should he lie to us?
ADVERTISEMENT
Article continues below this ad
"It is the same with me, I didn't go off the track – it is out of the blue the tire exploded. If this happened earlier then I'm fu****", Vettel stated.
The rivalry between Ferrari and Mercedes is very well known. However, both the teams are often on equal footings when it comes to player safety. In lieu of that sentiment, Nico Rosberg stepped forth and stood by Sebastian Vettel, defending his statement at a press conference.
"For either of us, for me on Friday or him today, if it had happened a couple of meters earlier or later we would have had huge shunts, the biggest shunts ever because this track is just so fast", he stated.
Horrors of last year's Belgian Grand Prix
ADVERTISEMENT
Article continues below this ad
The most recent Belgian Grand Prix made the headlines for rather horrific reasons. Anthoine Hubert who drove for Renault in Formula 2 succumbed to the injuries he suffered at the Spa- Francorchamps following a massive crash.
Hubert clipped Ralph Boschung's right rear wheel and hit the barrier before coming back on track. Juan Manuel Correa unaware of the mess struck Hubert's car.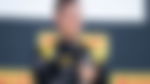 ADVERTISEMENT
Article continues below this ad
Both Hubert and Correa suffered serious injuries. Like a fresh wound, the horrific incident persists like a daunting image in the minds of everyone in the Formula 1 circuit.
Debris from worn-out tires is known to cause major disasters on the track. Minor spin-offs are recurring issues, however, they are also capable of causing a fatality, as was seen last year in Spa.