WATCH: Sergio Perez's Wife Carola Martinez Teases Blissful News on Social Media
Published 12/03/2021, 3:40 AM EST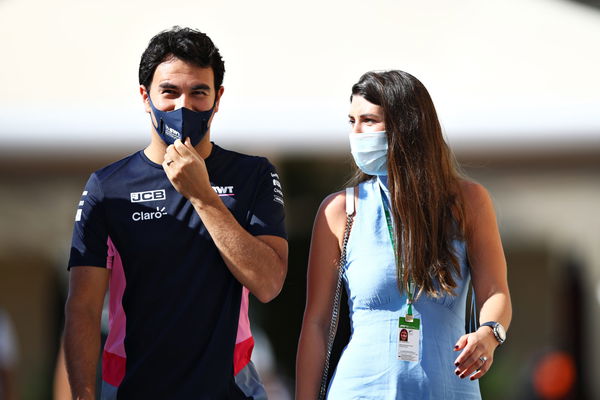 The entire F1 community got to witness the Sergio Perez family together for the first time at the Mexican Grand Prix, as Perez's wife, Carola Martinez, and their two beautiful kids, Carlota Perez Martinez and Sergio Perez Jr celebrated the Red Bull driver's sensational home podium at the Hermanos Rodriguez circuit.
Well, the family is all set to grow bigger, with Carola hinting at a third child on the way through her recent social media story. The socialist from Guadalajara took to Instagram to post a rather 'hint' story implying her being pregnant.
ADVERTISEMENT
Article continues below this ad
She even captioned the moment she was living at that time surrounded by her kids and her unborn baby, enjoying a cup of coffee. She wrote, "Baby, coffee, and kids."
Of course, the news isn't official yet and mere speculation for the time being. But, one could clearly notice the baby bump, which clearly depicts that Carola is at least 3 months pregnant. What a happy year this is turning out to be for Sergio Perez and his entire family!
About the other two kids of Sergio Perez & Carola Martinez
Carola and Sergio are already parents to two other kids; one being a boy named Sergio Perez Jr and the other being a girl, Carlota Perez Martinez. The Former was the first child of the two, being born on December 21, 2017, only months before Sergio and Carola tied the knot.
ADVERTISEMENT
Article continues below this ad
Carlota joined the family later on September 15, 2019. Of course, we've hardly seen Carlota on the track which necessarily hasn't been the case with Perez Jr. Apparently, Sergio Perez and his wife had already decided to raise their second child away from the spotlight.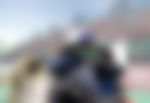 Meanwhile, Perez Jr is certainly looking like he might follow in his father's footsteps by becoming a racer. The 4-year-old has often shown his presence during Grand Prix events. One moment that melted everyone's hearts is the image of Perez Jr watching in awe from the side of the podium as his dad lifted the P3 trophy in Mexico.
ADVERTISEMENT
Article continues below this ad
Overall, amidst signs, will Sergio Perez and Carola Martinez be blessed with a third child next year? We'll know in time!
Watch Story: F1 Drivers on the Football Field Featuring Hamilton, Vettel & Schumacher