WATCH: Tai Tuivasa & Daniel Ricciardo Inspire Australian Cricket Team to Do a 'Shoey'
Published 11/15/2021, 8:55 AM EST
By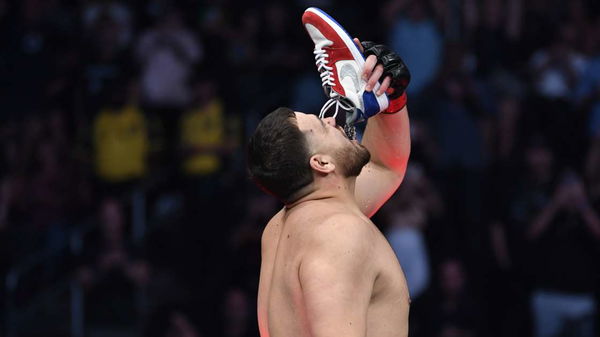 What if someone told you there was a shoey celebration on Sunday? Surely you wouldn't believe it at first. After all, Daniel Ricciardo, who is infamous for this celebration, failed to even finish the race in Brazil.
ADVERTISEMENT
Article continues below this ad
But thousands of miles away in Dubai, players from the Australian Cricket Team celebrated with a shoey after winning the ICC T20 Cricket World Cup.
Australia won against New Zealand after chasing down a 172 run target comfortably, with 8 wickets and 10 balls to spare. This is the Kangaroos' first T20 World Cup win and their second win in the final of a World Cup over New Zealand.
ADVERTISEMENT
Article continues below this ad
And that's not all. The shoey celebration is famous in even more sports.
UFC fighter Tai Tuivasa, another Aussie, also gulped down a shoe full of beer after his first-round KO of Greg Hardy in UFC 264 in Las Vegas.
Perhaps, the shoey celebration is the national celebration of all Aussie athletes. But the Australian in F1 would want to taste the champagne on podiums a bit more.
The shoey is getting rare and rare from Daniel Ricciardo
Daniel Ricciardo is undoubtedly one of the most talented and naturally gifted drivers on the grid.
His time at Red Bull was a successful one. It was a team with which he not only established his name and brand but where he also won eight races in four years.
However, after making his move to Renault and subsequently, to McLaren, Ricciardo has only finished on the podium twice and climbed the top step of the podium once in Monza. But since then, Ricciardo has failed to capitalize on the momentum.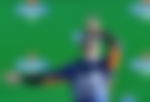 After treating his fans to the first shoey in three years, it has been a string of 'mixed' results for Ricciardo.
ADVERTISEMENT
Article continues below this ad
A P4, P13, P5, and a P12 were followed up by a DNF in Brazil on Sunday. Now, this is partly because of a McLaren car which has somehow lost all its pace in the last month.
In fact, such is the drastic shift of mood and affairs at McLaren that it's very unlikely that they will finish in the top five again this season.
ADVERTISEMENT
Article continues below this ad
So, for the fans of the shoey, they'll have to be content looking at different sports for a while. Because Daniel Ricciardo and McLaren are unlikely to win a race anytime soon again.