WATCH: The Brilliant Inside Story of Pierre Gasly's Shock 2020 F1 Italian GP Victory
Published 01/24/2021, 3:17 AM EST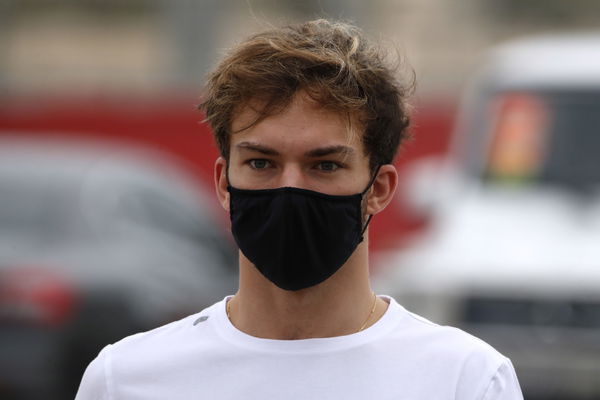 ---
---
The 2020 F1 Italian Grand Prix race was arguably the best race of the season. The fact that AlphaTauri's Pierre Gasly stood atop the podium to collect the winner's trophy made it all the more special.
ADVERTISEMENT
Article continues below this ad
Heading into the 'Temple of Speed' circuit at Monza, one expected another dominant Mercedes win or possibly Max Verstappen searing through to secure the victory. However, halfway through the race, things surprisingly changed in a trice and Gasly found himself leading the pack.
It was by no means easy for the Frenchman, though, who had to hold off McLaren's Carlos Sainz until the very end. Now a video courtesy of F1 shows an insight into the background talks ongoing between Gasly and his strategy team in the garage.
ADVERTISEMENT
Article continues below this ad
Pierre Gasly pitted in lap 20 and found himself down in P15
The AlphaTauri No.10 did not start off in the top three positions contrary to his final finishing position in the race. On the very first lap, he had an incident with Verstappen, which led to a concern with regards to his front left tire.
After assurances from his team over the radio, Gasly continued racing until Lap 20 before he decided to box for a fresh set of tires. He came out P15 from the pit exit lane, with all other drivers in front electing to stay out under the safety car.
But shortly after, Lewis Hamilton received a ten-second penalty and rival F1 drivers also started pitting in, realizing there was an opportunity. Gasly was successful with his undercut timing, which saw him bolstered right up to second place, until Charles Leclerc suffered a huge crash.
Gasly took the initiative of leading the F1 Italian GP race after the restart
Following the standing start, Hamilton went onto serve his ten-second penalty in the pit box. This catapulted Gasly into pole position and from Lap 29 onwards, he became the race leader but with immense pressure from cars behind him.
ADVERTISEMENT
Article continues below this ad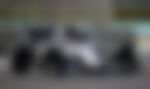 Despite Sainz's best efforts, the AlphaTauri man ensured he fended off and kept the pace going. Eventually, Gasly crossed the finish line with a gap of just 0.4 seconds between himself and the Spaniard.
Incredibly so, Gasly was truly elated, and he displayed it to full effect on the podium too. After all, the race proved to show that Formula 1 can always bring about the best of surprises in its most natural element.
ADVERTISEMENT
Article continues below this ad
MORE – How Pierre Gasly Coped With Red Bull Demotion and Other F1 Struggles