WATCH: The Exhilarating Spanish F1 Commentary as Fernando Alonso & Carlos Sainz Deliver Double Glory at Montreal
Published 06/19/2022, 11:00 AM EDT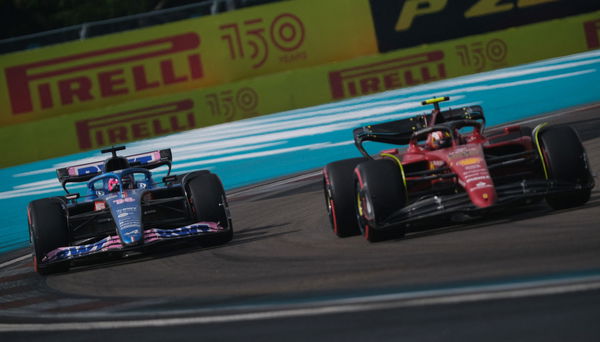 Fernando Alonso made the Canadian Grand Prix qualifying memorable with an incredible P2 finish. Fellow countryman Carlos Sainz accompanied the Spaniard at P3. It was an incredible sight for all Spanish Formula 1 fans with the two Spaniards in the top 3. A result the fans would hope they improve upon.
ADVERTISEMENT
Article continues below this ad
It will be an exciting race as we see an alpine in the front row for the first time. Alonso especially likes the challenge, and the last time we say this was when he asked his teammate, Ocon, to "defend like a lion". Carlos, on the other hand, has a competitive car and will chase his first Formula 1 win. And if you're a Spanish-speaking individual, we highly recommend watching the race with Spanish commentary.
ADVERTISEMENT
Article continues below this ad
Carlos Sainz was P2 until the end, before Alonso edged over the Ferrari man's best time. The commentator went through a rollercoaster of emotions as he watched Alonso's Alpine cross the finish line and take P2. It was a dramatic qualifying moment for everyone, but the Spanish commentary won the award for conveying it best.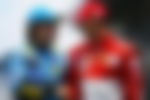 The commentator could not control his emotions, as he physically could not sit down during the exciting qualifying. Banging his hand on the wall, walking across the room, and covering his eyes were a few ways the commentator expressed himself throughout.
All in all, this was a justified expression as both Spaniards start the race at the front and can get podiums. An exciting thought for fans is that the only two Spaniards on the grid could share the podium in Montreal.
Fernando Alonso breaking stereotypes and records
ADVERTISEMENT
Article continues below this ad
Driving at the highest level for two decades and starting in the front row for the first time in a long time, Fernando Alonso is a living example of the phrase, "age is just a number." Alonso became the oldest driver to qualify to start a race from the front row since Michael Schumacher in 2012.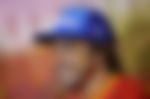 And Alonso has no intentions to hold his position as the Alpine man wants to go one better and win the Canadian GP. "The goal is to lead the race in Lap 1. Turn 1, maximum attack, and then after that they can go and they can fight, but it would be nice, sweet, to lead the race." said the Spaniard.
ADVERTISEMENT
Article continues below this ad
Watch This Story: Watch George Russell's Lonely Moment On Baku Podium Amid Glorious Red Bull Celebration
It will be exciting to see how Alonso can take the fight to the newer generation of F1.