WATCH: 'Torpedo' Daniil Kvyat Breaks F1 CEO's Glasses During Charity Football Match in Monaco
Published 05/25/2022, 11:08 AM EDT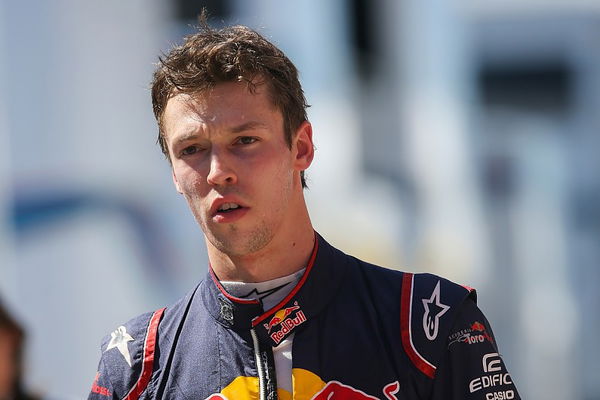 F1 CEO Stefano Domenicali almost broke his face with Daniil Kvyat's knee. With no ill intention, however, the two came together in a charity football match. The former racing driver and F1's CEO took part in the All-Stars F1 Drivers Charity Football Match. And during this match, Daniil "Torpedo" Kvyat crashed into goalkeeper Domenicali as both went for the ball.
Discontinued because of the ongoing COVID-19 pandemic, the charity football match tradition came to a halt. But the 2022 season saw the tradition being resumed ahead of the Monaco Grand Prix. The F1 stars take part in the charity match to raise funds for children in need all over the world.
ADVERTISEMENT
Article continues below this ad
A noble cause supported not just by Formula 1 drivers but even by the F1 hierarchy. Therefore, the CEO of Formula 1 Stefano Domenicali was a goal-keeping in the charity match.
Football is a contact sport and sometimes football injuries can be brutal. However, the coming together between Kvyat and Domenicali was not as nasty as it could've been. Even though Domenicali was rolling around in the grass after the collision. It wasn't a serious injury as he gets up rather quickly after looking for his specs on the ground.
Kvyat then checks up on the CEO as another player comes to help Domenicali. A friendly fist to Kvyat's face after getting up shows the CEO is all fine!
Are F1 cars heading in the wrong direction?
Coming to the core of the sport, Red Bull CTO, Adrian Newey shares his thoughts on the F1 cars. Newey has doubts about the 2022 regulations and feels the cars are following a concerning generalized trend. And this trend is taking F1 car manufacturing in the wrong direction.
ADVERTISEMENT
Article continues below this ad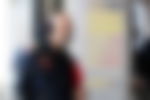 "In just a few years, the weight limit has increased from a low 600kg and 30-40kg of ballast on board to cars with 800kg and more," Newey explained. "And we are all working like crazy to make that happen to achieve the currently prescribed minimum weight."
Watch This Story: Two Decades Later Red Bull Disastrously Recreate 2002 Austrian GP
ADVERTISEMENT
Article continues below this ad
"In short, the cars have become bigger and heavier and not particularly aerodynamically efficient because they have a lot of air resistance."
These are surely concerning inputs from one of the most brilliant minds in Formula 1.
Edited By: Ranvijay Singh