WATCH: Toto Discloses Mercedes F1's Secret Behind Winning
Published 01/10/2021, 8:39 AM EST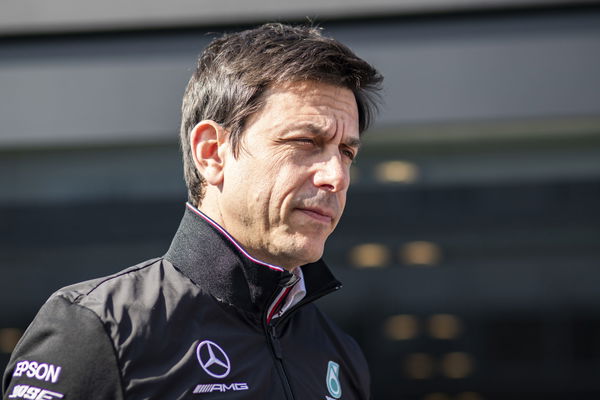 ---
---
Toto Wolff has always been the biggest trump card for Mercedes' growth in Formula 1. The Austrian made his way into the team in 2013 as the Executive Director.
ADVERTISEMENT
Article continues below this ad
And as F1 moved into 2014, the dawn of the hybrid era, Mercedes, a team that had faced nothing but struggles until then, started to fight for championships.
However, did you ever wonder how hectic it would be for as essential as Toto? Well, here it is. Apparently, the Mercedes boss has two different jobs in the team.
ADVERTISEMENT
Article continues below this ad
Working with the Mercedes sponsors
Toto mentioned that he acts like a bridge between the sponsors and the leading F1 racing team. "My job is divided between working in the office, going to meet sponsors," he said.
"I enjoy going to see the ones that have been with us since a long time and we have established personal relationships."
Mercedes have always preferred to stick with their sponsors for quite a long time, consequently building immense trust between them. Petronas has been the primary title sponsor for the team since their entry in 2010.
INEOS, the other big brand, played the role of sponsor for a while. However, the chemical company made a sensational switch to partially owning the team by buying a 33% share.
As of now, Daimler, INEOS, and Toto himself own equal percentages of shares, consequently creating a 3-way tie.
Trying to provide a common framework in the team: Toto Wolff
The Austrian investor spoke about his job on the track, as a Team Principal. In the process, Toto also pointed out how the entire crew's unity led the team to immense success in Formula 1.
ADVERTISEMENT
Article continues below this ad
"The other part is being on-track. I travel to all of the races simply to keep an overview of what is going on. And I enjoy that too because it's mainly working with people," he said.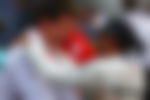 "I wouldn't be able to engineer a car or design or develop a car. But I'm trying to provide a framework that works for all of us. This team has established a very close bond. It has become a camaraderie. And that team spirit has kept us winning."
ADVERTISEMENT
Article continues below this ad
With the 2021 season inching closer, Mercedes are looking like the biggest favorites for lifting both the championship titles. Furthermore, with Toto extending his stay with Mercedes beyond 2026, will the team's dominion ever come to an end?