WATCH: Toto Wolff Dismisses Valtteri Bottas in Mercedes' Bahrain GP Celebration
Published 03/30/2021, 12:36 AM EDT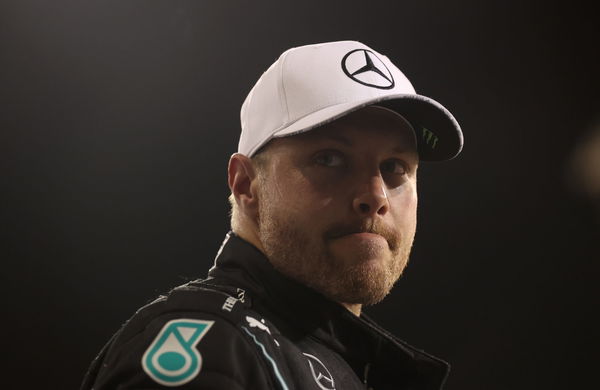 ---
---
The Bahrain Grand Prix was not exactly a great day in the office for Valtteri Bottas. However, his post-race debrief could have gone a little better. Apparently, he and team principal Toto Wolff had an odd interaction between themselves. At the season-opening race, he barely featured in the lead battle with teammate Lewis Hamilton and Red Bull's Max Verstappen.
ADVERTISEMENT
Article continues below this ad
Admittedly, Bottas was on the back foot for most of the weekend. To make matters worse, he endured a botched pitstop that saw him stationary for 10 seconds. In addition to that, he questioned his team's race strategy for being too 'defensive' and 'passive.' Before the new season began, the Finn declared that he planned to be more 'demanding and selfish.'
However, Wolff was not in the mood to discuss anything as he promptly cut him off. The Austrian defended the Finn's strategy, insisting that Bottas' options were limited. According to him, they tried the undercut with both drivers, and it was a gamble.
ADVERTISEMENT
Article continues below this ad
It was not meant to be for Valtteri Bottas
Sadly, it was not a very favorable outcome, as he lost a position at the start. Later on, he could not make any headway on the race leaders. To rectify that, the plan was to pit Bottas early to try and undercut Max Verstappen. Unfortunately, everything that could go wrong, went wrong, as the right front wheel gun misfired.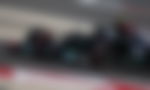 At that point, Toto Wolff confessed that he had no clue which strategy to run. Their initial plan for a one-stop strategy was a bust, so they had to recalculate. As the race progressed, it became clear that the medium tires would not last the entire race, and the hard was running out of performance.
"And then I don't know what other strategy we could have run. The one stop was clearly not possible," said Toto.
ADVERTISEMENT
Article continues below this ad
"The medium wouldn't have made it to the end, the hard in the middle stage was running out of performance. There was no other option available.
He admitted, "I totally understand the frustration in the car when you have limited information and say 'I think we could have done something else.'"
Obviously, the frustrated Finn could not make any headway and settled for a lonely third. Hopefully, he can produce a better showing at the next race weekend.
ADVERTISEMENT
Article continues below this ad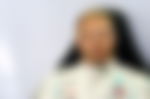 Trending Stories