Watch: What Kimi Raikkonen Really Thinks of One of the Most Hated Tracks in F1
Published 05/30/2020, 10:16 AM EDT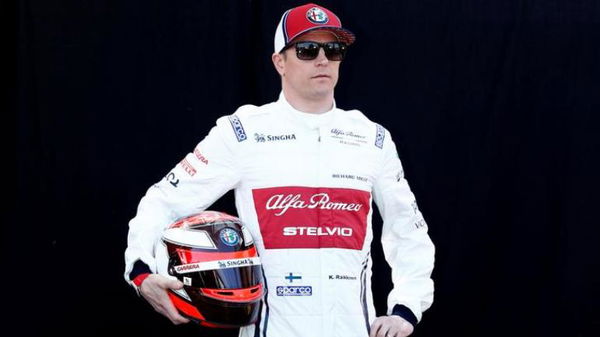 ---
---
Admit it, we all love Kimi Raikkonen. The Finn's nonchalant vibe coupled with his honesty and straightforwardness makes for an interesting spectacle. Even with the most deadpan expression on his face in a serious moment, he's bound to crack you up.
ADVERTISEMENT
Article continues below this ad
Kimi who currently races for Alfa Romeo has seen his fair share of success both on and off the track. On the track, he won the 2007 world championship. With 21 wins under his belt, he's the most successful Finnish driver of all time. While off the track Kimi has his own cult fan following and numerous funny compilations on YouTube.
"After the first few turns, Yas Marina is sh*t"- Kimi Raikkonen
ADVERTISEMENT
Article continues below this ad
Going through some of Kimi's classic moments caught on camera we came across a banger that we needed to cover. Kimi's interview with Top Gear in 2012. 
The host asked Kimi what he thought of the Abu Dhabi circuit. Kimi had earlier said that the "First few turns are good but the rest of it is sh*t". The Finn agreed with his previous comments and said, " The last part of the circuit is not very good. It's very twisty there. It was better than I expected so it wasn't too bad, it was quite wet so I slipped around and got a bit sideways a few times but it was good fun."
The host then showed the audience a clip of the 'fun.'
The clip shows Kimi nonchalantly setting a timed lap as if he were going to the market for groceries. The Finnish driver looked visibly bored and even stared out of the window to apparently see a 'helicopter.'  The clip ends with a classic Kimi one-word answer, 'oops' (pity it wasn't 'bwoah'). Words can't do the video justice, you just got to watch it to take it all in.
Kimi is now 40 years old and many suggest 2020 could be his last season. So enjoy him as much as you can folks. Characters like him don't pop up in F1 quite often.
ADVERTISEMENT
Article continues below this ad
ADVERTISEMENT
Article continues below this ad