WATCH : When Daniel Ricciardo Sold Sebastian Vettel the Dummy of the Century
Published 06/16/2020, 3:06 AM EDT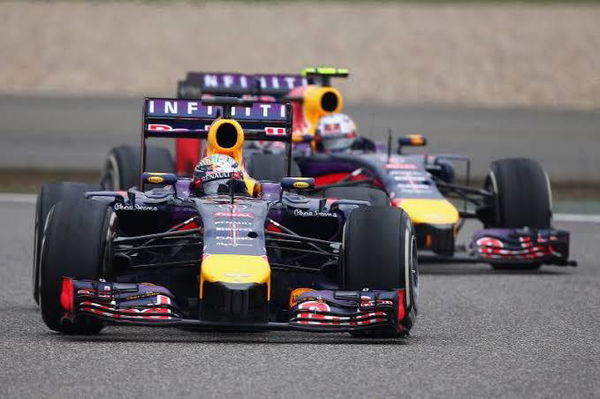 A few days ago, Renault's Daniel Ricciardo said he was confident in his abilities and counts himself among the 'top tier' drivers in F1 today. He also said that he could win a title against Lewis Hamilton if he was behind the wheel of a better car, like the Mercedes. It is certainly possible, considering the Australian does have the talent but lacks the car to back up his words, at least for now. Interestingly, in 2018, Ricciardo left Red Bull and opted for a downgrade by joining Renault. The move was a shocking one because Red Bull are among the front runners on the grid for a title, unlike Renault. Nevertheless, the Australian is moving in the right direction once again by signing a contract with McLaren for 2021. Since Ricciardo can't back up his words, for now, we have some solid 'proof' from the past to aid him.
ADVERTISEMENT
Article continues below this ad
Daniel Ricciardo performs a brilliant overtake on Sebastian Vettel in 2014
ADVERTISEMENT
Article continues below this ad
2014 was Ricciardo's first year with Red Bull after being promoted from Toro Rosso. The Australian demonstrated exactly why he was one of the hottest properties on the grid that season. He outperformed his teammate and 4-time world champion, Sebastian Vettel. In the 2014 Italian Grand Prix, the Australian showed his ability behind the wheel, performing an excellent overtake on Vettel.
ADVERTISEMENT
Article continues below this ad
It all begins on a straight, as Ricciardo gains on Vettel. Using DRS and going into a hard braking zone, he tries to overtake Vettel on the outside, going into a right-hand turn but realizes he can't. So in the next straight after the previous chicane, Ricciardo alters his racing line. He uses the slipstream and tries to pass Vettel on the outside going into a left-hand corner. However, since there is less space he can't execute the move from the outside. So within the blink of an eye, he switches to the inside almost dummying Vettel in the process. He hits the brakes later than the German and emerges in front of him. Voila!
ADVERTISEMENT
Article continues below this ad