WATCH – When Fernando Alonso Offered Cheeky Advice to Lewis Hamilton Only for it To Backfire in the Race
Published 01/10/2021, 7:20 AM EST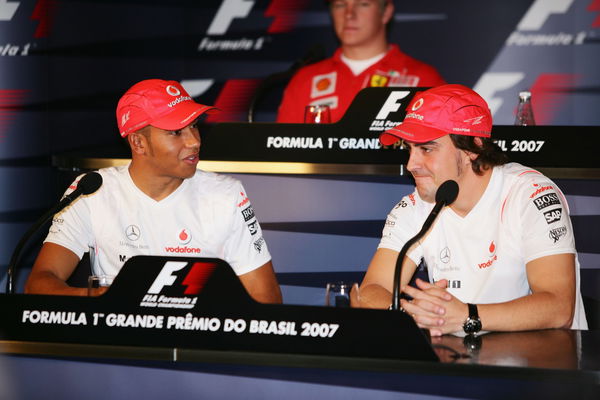 ---
---
Fernando Alonso returns to the F1 grid after a three-year hiatus. The Spaniard will be reunited with his beloved Renault, albeit under the name of Alpine. Now, the 2021 grid will consist of 4 drivers who have won a combined 14 world titles.
ADVERTISEMENT
Article continues below this ad
Being in the mid-field, Alonso is definitely not going to be competing against at least one of the three other world champions- Lewis Hamilton. The duo have quite the history together and some very interesting battles in the past. Unfortunately, this year we might not see the two go up against each other. But that doesn't mean we cannot relive some iconic memories.
Alonso and Hamilton were teammates at McLaren for all of one year. But that one year was enough for them to develop a high-profile teammate rivalry.
ADVERTISEMENT
Article continues below this ad
It was Hamilton's debut season in F1. He was fresh of winning the GP2 championship and was paired with a man who was at his peak and had two world titles under his belt.
So what advice would the Spaniard have in store for Lewis?
"No advice. I think, you know, don't be too aggressive in the first corner and let me go through."
Alonso's golden words that day, ahead of the 2007 Canadian Grand Prix, drew a burst of laughter in the room, including a smirk from the Spaniard himself. However, at the end of the race, Alonso was not the one laughing.
Did Lewis Hamilton heed the advice of Fernando Alonso at the 2007 Canadian Grand Prix?
Hamilton was in pole position for the race, with Alonso bagging P2 in qualifying. When the lights went out, Alonso got off to a good start. But going into turn 1, Alonso's aggression cost him.
ADVERTISEMENT
Article continues below this ad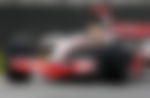 Hamilton took the inside line and Alonso, in his bid to overtake him on the outside, went well wide out of the track. When he rejoined the track- rather questionably- he yielded track position to Nick Heidfeld.
However, that escapade across the grass cost Alonso as his McLaren suffered damage. He would end up going wide in turn 1 a further three times during the race.
ADVERTISEMENT
Article continues below this ad
Alonso would only end the race in P7 and Hamilton would go on to win his first ever F1 Grand Prix. To rub more salt into Alonso's wounds, he would overtake him in the Drivers' championship table as well.