WATCH: When Iconic F1 Commentator Hysterically Miscalled Lewis Hamilton's Dog for Champion Nico Rosberg
Published 07/20/2022, 6:00 PM EDT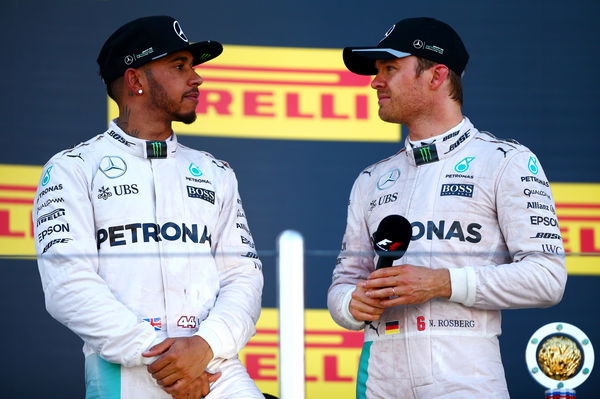 The 2016 Chinese Grand Prix was a race filled with incidents. Nico Rosberg ultimately dominated the race as he continued his strong momentum and increased the gap to fellow championship contender Lewis Hamilton. However, there was a hilarious moment involving popular commentator David Croft and Rosberg during the race.
ADVERTISEMENT
Article continues below this ad

The beginning of the race was incredible as Ricciardo moved past the other Mercedes driver who started from pole. It certainly caught Croft in the excitement, and he mispronounced Rosberg as Roscoe. Now, for those who are not aware, Roscoe is Hamilton's dog and a popular figure in the paddock.
"At the end of the second lap Roscoe, Rosberg, I should say, has put in the fastest lap of this race," said Croft in the commentary. Well, he corrected himself immediately, but it will go down as a hysterical moment in Formula 1.
ADVERTISEMENT
Article continues below this ad
After a slow start, the German regathered his pace and ultimately won the race by a huge margin. Hamilton, meanwhile, struggled during the week and only finished P7.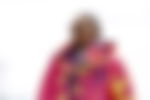 The seven-time world champion owned two dogs in 2016. Unfortunately, his other dog, Coco, tragically passed away in 2020. Since then, Roscoe has been seen in the paddock several times and Hamilton enjoys spending time with his bulldog.
Nico Rosberg opens up on why his relationship with Lewis Hamilton broke down
Rosberg and Hamilton shared a bond right from their junior karting days. They also entered Formula 1 a couple of years apart, but their relationship changed once Hamilton joined Mercedes in 2013. The Silver Arrows put together a dominant machinery, so the two battled for the championship from 2014.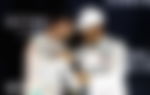 Fighting for race wins and titles, however, took a toll on their relationship. The pair clashed on the track and it peaked during the ultimate showdown in 2016.
ADVERTISEMENT
Article continues below this ad
Speaking on why their relationship broke down, Rosberg said, "It [the friendship breakdown] happened immediately when we were fighting for the world championship, not before."
WATCH THIS STORY: Ugliest Moments in Hamilton-Rosberg Rivalry
ADVERTISEMENT
Article continues below this ad
"But that's always the case: When you're fighting for success in every race and for titles, it doesn't work anymore. It was a build-up from one race to the next. If you want to decide the world championship for yourself, you can't play love, peace and harmony."
In the end, Rosberg won the championship for the first time in his career. However, he announced his retirement from the sport just days after winning, which came as a shock to the F1 world. Since then, the two have might not have re-kindled their friendship, but share a mutual respect.