WATCH: When Jeremy Clarkson Took a Cheeky Dig at Lewis Hamilton Over His Mercedes Project
Published 02/21/2021, 5:08 AM EST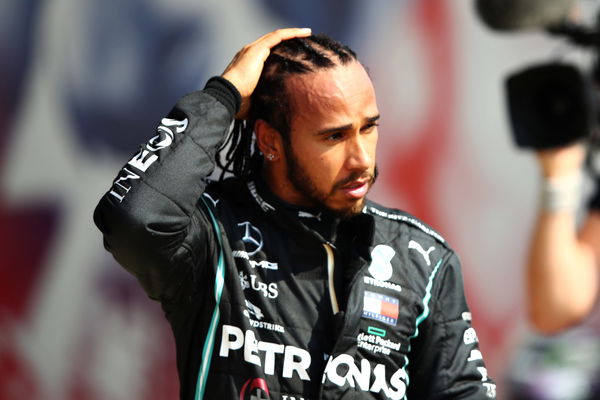 ---
---
Jeremy Clarkson is known for his insults, in particular, for the one he took on Lewis Hamilton. The host of The Grand Tour, Clarkson took a dig at the British driver for helping Mercedes develop a car that cost two million pounds but "doesn't include tax."
ADVERTISEMENT
Article continues below this ad
Clarkson also made fun of Hamilton's lifestyle and how it be would be showcased in the Mercedes Project one car. While his colleague Richard Hammond mentioned it would have tattoo bodywork, he said the car would have piercings around the door mirrors, and the navigation would say blessed.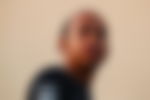 Champion Lewis Hamilton made fun of for his lifestyle
ADVERTISEMENT
Article continues below this ad
The seven-time world champion, Hamilton, is known for his extravagant lifestyle, the clothes he wears, the jewelry, and living in Monaco 'for the incredible sights.' The Knight has often faced public scrutiny for these reasons.
In the hit series on Amazon, The Grand Tour, host Jeremy Clarkson took some digs on the reigning world champion.
The number 44 developed a car with Mercedes, known as Project One. And the veteran car enthusiast made fun of the kind of influence the Knight would have over the car.
Clarkson said, "AMG project one developed by Lewis Hamilton, so presumably, it would have pierced door mirrors.
"When it gets to where it's going the Sat Nav says hashtag blessed."
The 60-year-old added his ultimate insult, " The car is going to cost two million pounds, doesn't say whether that includes tax."
Hamilton is aware and learning to make a difference
Lewis has become aware of how his actions have impacted the world. He is trying to reduce his carbon footprint; he has taken several steps to fulfil that goal, such as selling his private jet, going vegan, and switching to electric cars. He has also taken up the role of a team owner in Formula E, F1's eco-friendly counterpart.
Thus, Mercedes have used the Briton to help market their electric cars.
ADVERTISEMENT
Article continues below this ad
No matter where he is, the Briton constantly tries to bring awareness to the problems that are plaguing our planet today, often taking to social media to tell his fans about the steps he's taking to help the environment.
So, are you planning to follow in Lewis' footsteps?
ADVERTISEMENT
Article continues below this ad