WATCH: When Lewis Hamilton Acted in a Bizarre Play for McLaren F1
Published 01/15/2021, 4:24 AM EST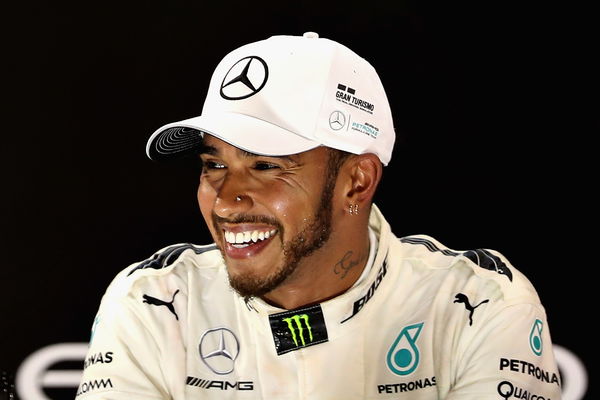 ---
---
Sir Lewis Hamilton had always been involved in a ton of things besides racing. Earlier a video resurfaced on YouTube featuring the Briton, shot at a theatre show of Homer's Illiad at Istanbul. He in the audience would have been perfect. However, he as Apollo in his McLaren overalls was very awkward for the entire theatre party.
ADVERTISEMENT
Article continues below this ad
Hamilton has raced at several dramatic Grand Prix. Nonetheless, this was by far the most bizarre event he could have ever been part of. Suspended with cables, he descends as the God Of War to settle the battle between Sparta and Troy. Nonetheless, the director could have been a bit discreet about his attire.
Vodafone, being the title sponsor to McLaren at that time, indulged Lewis in several absurd activities. Considering the exorbitant amount they spetd on the team, Hamilton would end up in such bizarre activities. Although his entry into the plot caught the audience by shock, it soon turned out to be very hilarious.
ADVERTISEMENT
Article continues below this ad
To put an end to the misery, Hamilton finally indulged in a little sword fighting on stage, waved to the audience, and got off as soon as he could. The Lad from Stevenage later commented that even he felt awkward. Not shocking though as even Apollo could not have imagined himself dressed in fireproof Vodafone branding overalls ever.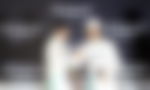 Lewis Hamilton took interest in many things besides racing
After the show was over, Lewis could not really gather words to explain his cameo in the drama. He could simply manage an explanation to the absolute misplaced scenario he was in. "There are limits to what I'd do if it was totally crazy," remarked Hamilton.
Meanwhile, he did not really dismiss his probable future in Hollywood. He added that his hilarious appearance in the show was not enough to discourage him to join Hollywood someday. He even eyed the possibility of doing well in films and dramas someday.
"I'm not an actor, not yet. If I was, I'd like to be the goody, like bringing peace here (Troy)," explained Hamilton expressing his wish to act out positive roles.
Lewis had mentioned that he would be interested in a lot of other activities besides his racing. He had proposed a career in Moto GP and also one in singing. However, dropping back to the present, we feel, all he had in his mind was to be the greatest ever in F1.
ADVERTISEMENT
Article continues below this ad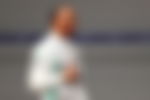 "I'm open to anything. I'd like to try rallying one day. I'd like to try MotoGP and Le Mans. And acting and music. I love music. Who knows what I might do along that line," concluded Hamilton. The Briton sits at the highest throne in F1 at the moment. Statistically, he is the greatest ever in the sport, although several critics might say otherwise.
Yet, for him to forget that fateful show in Istanbul, he as Apollo, it will probably take time.
ADVERTISEMENT
Article continues below this ad