"We Also Have Skills" – Aston Martin Boss Hits Back at Renault Over Copying Claims
Published 01/01/2021, 8:37 AM EST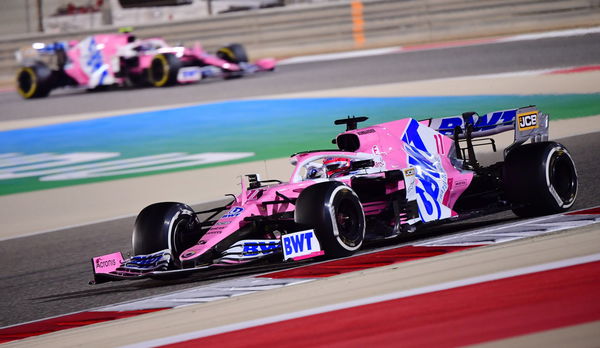 ---
---
Racing Point, or as they are now called, Aston Martin F1, saw the last season shadowed with questions over car development. These mainly arose because of an agreement with Mercedes. This agreement allowed them to use many parts from the previous year's Mercedes car.
ADVERTISEMENT
Article continues below this ad
The Silverstone-based team faced scorn from the likes of Renault about being a team that just copied the design of Mercedes and didn't technically build their own car.
Renault's (soon to be known as Alpine) boss, Cyril Abiteboul said, (translated via Google)"Renault is a manufacturer that produces every single part from the engine to the chassis itself. Every screw, every nut was designed and manufactured by our team. We are a real designer.
ADVERTISEMENT
Article continues below this ad
"And then you have the other extreme that we saw this year. It's no secret that Racing Point has the model to buy as much as possible from Mercedes."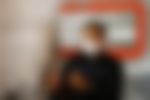 However, Aston Martin's team boss Otmar Szafnauer disputes these accusations. He believes his team is just as capable a designer as the others.
Szafnauer said, "I don't see ourselves as the extreme of one side. Even if we may not have the capacities of some others, we also have skills in the area of ​​design and development."
Despite getting certain parts such as the gearbox from Mercedes, Szafnauer maintained that the team developed their own parts too. And like rivals McLaren, they too made use of the Toyota wind tunnel in Germany for aerodynamic development.
Aston Martin boss hopeful of further development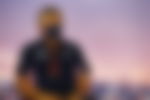 The Silverstone-based team finished the 2020 season in fourth place with 195 points. This was more than double of what they bagged in 2019. So the big question is whether they can continue on their upward trajectory.
ADVERTISEMENT
Article continues below this ad
Team principal Szafnauer definitely seems to think so. He said, "Now with our financial possibilities and growth we should be able to keep up with all those in midfield and maybe even work our way forward."
The idea to buy parts from Mercedes certainly helped them progress big time in 2020. And with the Mercedes W11 having looked even better than its predecessor, Aston Martin seems to be in good stead for the 2021 season too.
ADVERTISEMENT
Article continues below this ad
However, it'll also be important to see just how well their midfield rivals progress before suggesting that Aston Martin could be contenders for a few wins next season.