'We are Educating Him'- Haas F1 Not Letting Mazepin 'Get Away' With Controversy
Published 01/09/2021, 12:20 AM CST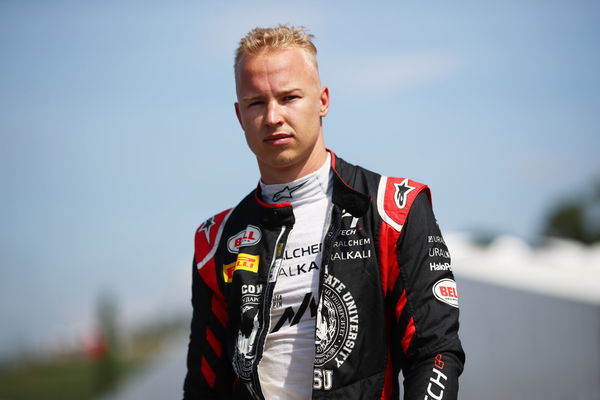 ---
---
Things have not gotten off on the right foot for Nikita Mazepin and Haas, with the former only recently getting a call-up to drive in F1.
ADVERTISEMENT
Article continues below this ad
Owing to his involvement in a social media controversy, the young Russian driver quickly became a subject of immense criticism from F1 fans and pundits alike.
However, Haas Team Principal Guenther Steiner has now shed light and offered his two cents on the incident. He believes that Mazepin took responsibility for his own actions, which was quite important in his eyes.
ADVERTISEMENT
Article continues below this ad
Writing in his column, Steiner stated, "He's apologised and he knows it was wrong, and now we need to work on it to give him the best opportunity to learn from this, concentrate on his racing and ensure he doesn't do it anymore."
There will be consequences for Mazepin if something similar happens again, says Steiner
Steiner has a reputation for being straightforward and not mincing his words whatsoever. But clearly, he will also look to help and nurture Mazepin's personality whilst he is on his side.
"This is a young man who needs to grow up and for sure we have dealt with this and we will continue to deal with this. We are not saying that this was OK and letting him get away with it.
"We are educating him and will keep on educating him for his future."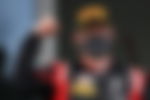 Steiner continued, "There will be consequences if this or something similar happens again. We have put things in place that will help him to get better and make sure this doesn't happen again; not to make the same mistake again, because this was a clear mistake.
"And he took responsibility, which for me was very important. I always say if you know what you did wrong you can do better. If you are in denial, then it doesn't work," concluded the Haas boss on the subject.
ADVERTISEMENT
Article continues below this ad
The German boss will have an all-rookie lineup to manage at Haas in the 2021 season
Haas confirmed Mazepin and Ferrari junior Mick Schumacher to drive for them in the upcoming season. Shifting towards a newer approach in terms of personnel, Steiner certainly will have a challenge on his hands teaching the young F2 drivers.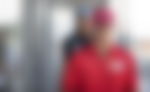 But at the same time, Steiner's coaching and tactics will also determine how both of these drivers perform at the team. If it works out, then, by all means, Haas could have 2 capable and mature racers on their side for the future. Only time will tell, if that is indeed the case.
ADVERTISEMENT
Article continues below this ad