"We Don't Spend a Lot of Time Together, But We Can Still Laugh and Have Fun" – Max Verstappen on Daniel Ricciardo
Published 03/15/2020, 4:33 PM EDT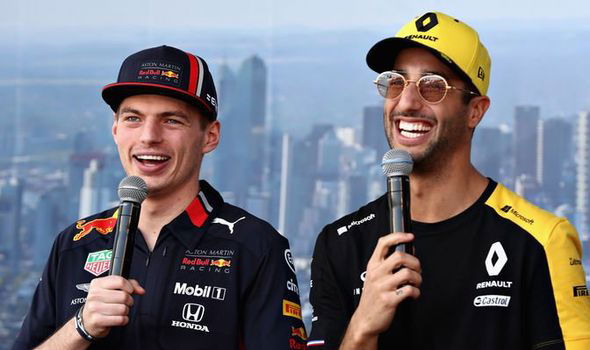 ---
---
From 2016 till 2018, Max Verstappen and Daniel Ricciardo were partners at Aston Martin Red Bull. Admittedly, the two had plenty of fun with each other and got along swimmingly.
ADVERTISEMENT
Article continues below this ad
So it came off as a huge surprise when Ricciardo jumped ship to Renault in 2019. In his first year, the gamble did not seem to pay off just yet. However, the perpetually smiling driver is happy where he is. On the other hand, if a move is on the cards, Verstappen is open to a reunion with the Australian.
Speaking to Wide World of Sports, Verstappen confessed, "Yes, I would like to see him return, but it is not my decision to make. I like him and we had a great time together. I'm just not sure it will ever happen again. In any case, the relationship between us is very good. That he switched to a further team, but that does not change the relationship between the two of us. We don't spend a lot of time together during the race weekends, but we can still laugh and have fun together, so that's good."
ADVERTISEMENT
Article continues below this ad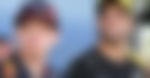 ADVERTISEMENT
Article continues below this ad
What lies in the future for Daniel Ricciardo and Max Verstappen?
With 2021 quickly approaching, Ricciardo's future is in the air, especially with his contract expiring soon. Soon, the 30-year-old faces a tough choice of keeping the faith in Renault or returning to Red Bull. Furthermore, is Ricciardo thinking of switching to the other two top teams, Mercedes or Ferrari. Some may even suggest that a move to the ever improving McLaren is highly likely.
Meanwhile, Max Verstappen finds himself as extremely hot property on the driver market. Although Red Bull have signed him for the long term, there is a chance that he may bail out if the performance isn't up to standard. Once again, names like Mercedes and Ferrari will be thrown in the mix and will be racing to sign him up.
ADVERTISEMENT
Article continues below this ad
One thing is for sure, the 2021 season, when it eventually gets underway, is going to be a real game changer. With a massive rules overhaul, teams will be fighting to get the best car and the best drivers.