"We Got a Lot of Ideas" – Mercedes Planning Significant Upgrades For the W11 Ahead of the Austrian GP
Published 06/19/2020, 6:01 AM EDT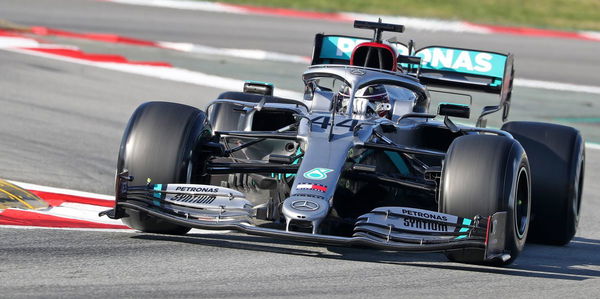 The first Grand Prix in Austria is drawing ever so closer. Some teams have already begun testing and drivers have been getting some laps under their belt. In a bit of news that will probably send shivers to every team that's not called Mercedes, the Silver Arrows technical director has confirmed that the W11 will receive some upgrades ahead of the first race in Austria.
ADVERTISEMENT
Article continues below this ad
Mercedes Technical director confirms that they'll have certain upgrades ready in time for Austria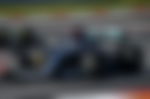 ADVERTISEMENT
Article continues below this ad
PETRONAS Motorsports released a short video clip interviewing Mercedes' technical director, James Allison on Instagram. Allison tells us that Mercedes have been busy during the offseason. He says, "The whole of January, the whole of February, March all (this time was spent on) making the car quicker in the wind tunnel and design departments."
ADVERTISEMENT
Article continues below this ad
"So we got quite a lot of ideas about how to make it quicker. Quite a lot of those ideas were already in process in the design office before we were forced to shut down 9 weeks ago. So our challenge now is to make sure that, that quarter of a year of development can get off the drawing boards and onto the car as swiftly as possible. We hope to have a chunk of that for the first race in Austria."
This statement from James Allison will probably give the likes of Ferrari and Red Bull some sleepless nights. However, Mercedes fans will certainly enjoy it and why not. If you take the best car on the grid and make it better, the signs turn ominous for other teams. Who knows, we may actually not get the super-competitive season we were hoping for.
It looks to be another Mercedes whitewash in F1. Ferrari already looks third best, so it's unlikely to be a three-horse race. Unless Red Bull can stir up some magic, Mercedes could march to their 7th consecutive constructors' championship without any hassle. That also would pretty much guarantee another drivers' championship for Lewis Hamilton who'll draw level with Schumacher's 7 titles.
ADVERTISEMENT
Article continues below this ad