'We Got It Right 99%' – Lewis Hamilton Unsure of Protection Against COVID-19 in 2021
Published 03/07/2021, 4:17 AM EST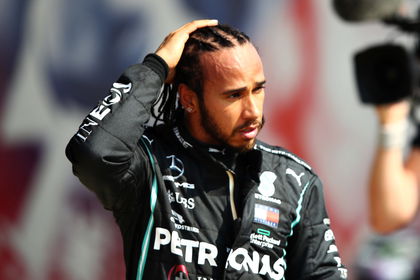 ---
---
The 2021 F1 season is set to be another one of racing under the COVID-19 enforced safety regulations. Mercedes superstar driver Lewis Hamilton was one among three drivers who were felled by the virus last year. While he wishes to avoid another brush with the virus in 2021, the Briton is not sure what he can do differently to protect himself.
ADVERTISEMENT
Article continues below this ad
The measures that F1 had taken to ensure the safety of drivers, teams, and the like were quite solid. However, one can hardly guarantee that it was foolproof because there is always a chance for people to pick up the virus in transit, especially when they leave the bubble to go back to their homes, where safety is totally in each one's own hands.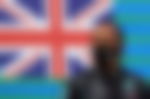 Hamilton, who had to miss the race in Bahrain, said (translate via Google), "Of course safety will be the key and of course I don't want to miss a single race this year. I think we got it right 99 percent – or rather 99.8 percent – of the time last year and we were just unlucky.
ADVERTISEMENT
Article continues below this ad
"I also don't know what I can do differently and what I will do differently."
Lewis Hamilton reveals his plan of action
The seven-time world champion, who parted ways with his closest aide recently, believes that the only way to ensure maximum safety is to adhere to the rules and travel only as much is absolutely needed.
He said his idea was to, "Travel little and spend a lot of time at home in a small bubble. But we will still coordinate it with the team, which will be the best way."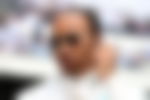 Apart from Lewis, the two Racing Point drivers, Sergio Perez and Lance Stroll, had also caught the bug at different times during the season. Luckily, all three drivers didn't miss any more than two races and all of them enjoyed a pretty good campaign overall.
ADVERTISEMENT
Article continues below this ad
Their brush with the virus was unfortunate, but it did provide surprise opportunities to George Russell and Nico Hulkenberg. Both of them got a great chance to showcase their skills; Russel put his name up in lights for a future Mercedes seat while Nico showed that he deserves to be back on the grid.
Only time will tell if fans get to witness any more cameo appearances this season. But here's hoping for a safe and fun F1 campaign ahead, for both drivers and fans alike.
ADVERTISEMENT
Article continues below this ad