'We Have a Lot of Boring Races' – Red Bull F1's Advisor Supports Decision to Introduce Sprint Races in 2021
Published 02/15/2021, 4:45 AM EST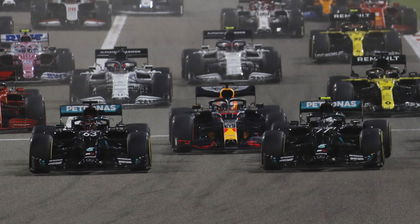 ---
---
One of the major points of discussion in the latest FIA meeting with all ten teams was the idea to introduce sprint races. The shorter version of races that features no pit stops received a positive response from the teams. However, a final decision is yet to be taken. Nevertheless, Red Bull F1's advisor Dr. Helmut Marko would love to see the idea implemented.
ADVERTISEMENT
Article continues below this ad
The Austrian said, "I believe the Sprint race is a good decision because we have a lot of boring races. Also, it is a good thing to score points for these races in general. Now, to try this system, we have set three tracks (Interlagos, Monza and Montreal) that are available to pass."
The aspect of introducing a second race on a weekend where would be points awarded could help bolster F1's earnings. Traditional F1 fans may not like the idea of the sport changing its age-old way of running.
ADVERTISEMENT
Article continues below this ad
But bear in mind, the usual race would till be held on Sunday; think of the sprint race as an exhibition race that builds up excitement for the main event while also delivering the sort of competitive racing that F1 fans long for.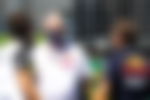 Whether this idea goes through is another question. However, it may possibly be the best way to make F1 more exciting again.
Until that story develops in the background. Red Bull will be more content focusing on the season coming up.
Can Red Bull take the battle to Mercedes in 2021?
The Milton-Keynes based outfit may see 2021 as a great chance to win their fifth Constructors' title after losing their dominion to Mercedes.
The Silver Arrows may seem invincible, but recent reports suggest that there may be a chink in the armor regarding their engine reliability. Moreover, Red Bull themselves will be boosted by the fact that with Sergio Perez, they may finally have found the perfect supporting act to Max Verstappen.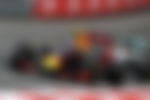 Having two drivers battle with the Mercedes at the front of the grid could give reduce the latter's advantage drastically. This was evident in the final race of last season.
ADVERTISEMENT
Article continues below this ad
There's also the fact that their engine supplier, Honda, would be leaving the sport after this year. So, they would want to bid adieu in the best possible way, and it could motivate them even further.
However, until the season begins, it's difficult to know if dethroning Mercedes is an actual possibility. Let us know in the comments if you think the Milton Keynes-based outfit can do the unthinkable.
ADVERTISEMENT
Article continues below this ad
Also: WATCH: Perez Blown Away by Red Bull Chief During First F1 Factory Visit