"We Underestimated Mercedes"- Former Ferrari President Reveals the Team's Costly Mistake in 2014
Published 07/22/2020, 3:59 AM EDT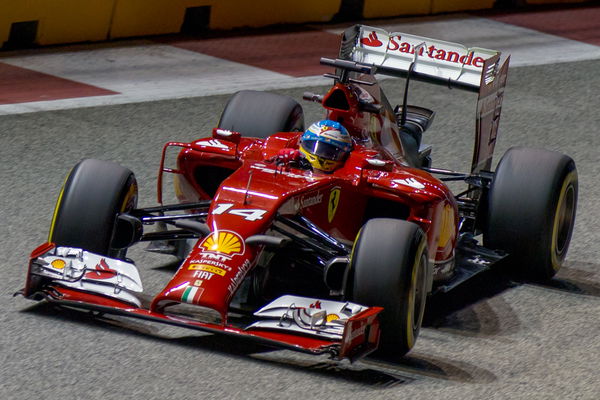 ---
---
Former Ferrari president Luca di Montezemolo admitted that agreeing to switch to hybrid power units in 2014 was a big mistake.
ADVERTISEMENT
Article continues below this ad
The Italian revealed that Ferrari underestimated Mercedes before the introduction of the turbo-hybrid era, which cost Ferrari dearly. Montezemolo urged Ferrari to make 'bold decisions' if the team wanted to find their way back to their former glory.
The inception of the turbo-hybrid era saw two F1 behemoths fall and an unlikely player establish a near unparalleled dominance over the sport. The mighty Red Bull and often dominating Ferrari was and still is no match for Mercedes.
ADVERTISEMENT
Article continues below this ad
Will Ferrari ever dethrone Mercedes?
Mercedes is yet to lose a Championship in this current modern era of Formula 1. The Brackley-based outfit has always been one step ahead of the competition, ever since it first clinched a title in 2014.
In 2020, Mercedes arguably has no competition in the sport. Such is their level of dominance that top teams like Red Bull, Ferrari, and McLaren are enduringly playing catch-up.
But could this be because of Mercedes' understanding of the regulations and technology better than its competitors?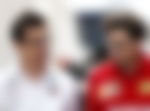 ADVERTISEMENT
Article continues below this ad
Montezemolo is of the opinion that Germany had a 'better understanding' of the subject compared to Italy. Speaking to RadioRai, Montezemolo said.
"It was a mistake on my part to agree to the switch to hybrid engines. We underestimated that Mercedes had studied it for two years. German industry also had a culture on the subject that was completely unknown in Italy.
"When I had to go, they told me that it didn't matter that I had a positive financial record. You had to win on the track. At least we fought until the last race in my time, even if we didn't win.
ADVERTISEMENT
Article continues below this ad
 "We often lost at the end – with Michael (Schumacher, 1997, 1998, 2006), but also with Irvine (1999), Massa (2008) and twice with Alonso (2010, 2012)," said Luca, as quoted by Motorsport-total.com
Ferrari is in a world of pain with pressure piling up to fix its seemingly crippled car. As the Maranello-based outfit scrambles to find a solution to its issues, Mercedes continues to raise the bar in F1.