"We Were Fighting All the Time"- Esteban Ocon Recollects Early Battles With Max Verstappen
Published 05/23/2020, 2:17 AM EDT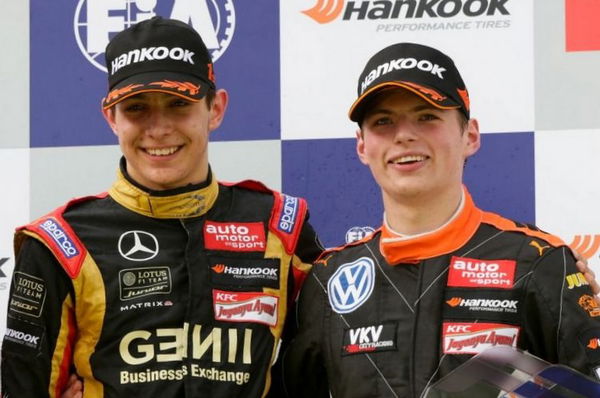 ---
---
Esteban Ocon grabs a seat in Formula 1 again this year at Renault F1. He was the reserve driver for Mercedes in 2019 after losing his seat to Lance stroll. He spent the 2019 season viewing F1 from the pit box. In a segment on the official site of Formula 1 the Frenchman thinks back on his course towards Formula 1, and obviously his contention with Max Verstappen.
ADVERTISEMENT
Article continues below this ad
Because of the corona emergency, Ocon's arrival is taking significantly longer than arranged. The Frenchman must show restraint, along with his partners, before he can race again against the folks he additionally met on the course in his early years. Max Verstappen is one of them. They rode against one another regularly.
The French Esteban Ocon talks in detail on his relationship with the Dutchman Max Verstappen. The connection between Max Verstappen and Esteban Ocon is a long way from friendly.
ADVERTISEMENT
Article continues below this ad
The two men make practically no blessing when they run into each other on the track and their relationship outside of F1 is totally nonexistent.
Esteban Ocon was thoughtful enough to rethink his competition among him and Verstappen, a contention that goes back to 2010 and which was immediately exacerbated when Verstappen figured out how to get into F1 when Ocon had recently won the title in Formula 3.
Difficult to swallow Max's promotion-Esteban Ocon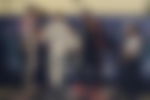 Esteban Ocon concedes he discovered Max Verstappen's advancement to Formula 1 "difficult to swallow" at the time subsequent to beating the Dutchman to the European Formula 3 title.
Verstappen turned into the youngest driver throughout the entire existence of Grand Prix racing when he made his F1 debut in 2015 with Toro Rosso, while Ocon needed to hold up more before he raced in F1.
The pair's previous competition all through karting and single-seater racing was reignited at the 2018 Brazilian Grand Prix when Ocon coincidentally removed Verstappen from the lead of the race while endeavoring to unlap himself. After the race, the Red Bull driver pushed the then Force India driver.
"I think the first time I raced with Max Verstappen was in 2010.
"It was a tough year for me transitioning into international racing. Karting is very tough anyway. I was alone with my dad pretty much fighting the big teams.
"We were fighting to get that all the time. In that Moscow race he came close to beating me. We banged wheels a couple of times, just like the old karting days.
The Frenchman says that it was difficult to swallow that Max got the promotion to F1.
"I won the title in Formula 3. But the tough moment for me was that Max had signed a deal to race Formula 1. Well done to him, definitely, but when I saw the news it was difficult to swallow.
ADVERTISEMENT
Article continues below this ad
"He was third in the championship; I was winning, and I didn't have a seat in any category at that time.
"I did a few tests in GP2, but there was nothing really confirmed. The Lotus F1 junior program had difficulties at the time and I wasn't going anywhere, so it was quite a challenging moment.
"But I used that as motivation. I knew I had to work hard and keep on top of the junior categories if I was to make it to Formula 1
ADVERTISEMENT
Article continues below this ad
"It was my ultimate target; not necessarily wanting to face Max again, but rather joining him in Formula 1."