'We Will Not Be the Worst'- Binotto Reveals Solving Ferrari's Biggest Weakness Ahead of '21 F1 Season
Published 12/19/2020, 12:39 AM CST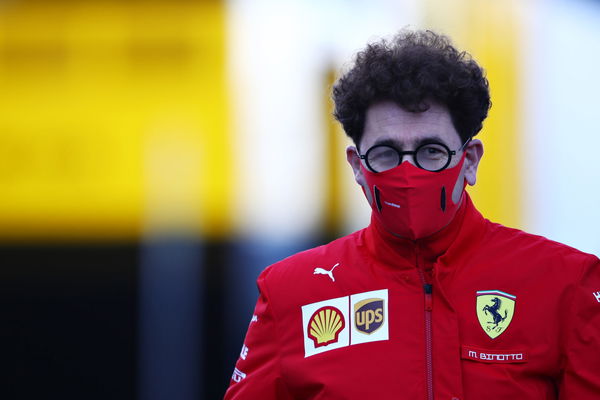 ---
---
2020 was not a good season for Scuderia Ferrari fans as their team struggled to keep up with the table toppers. Spending most of their time in the midfield, the fall in grace has raised grave questions about next year.
ADVERTISEMENT
Article continues below this ad
But Ferrari recently revealed their car name and a few brief details about their progression for 2021. And Team Principal Mattia Binotto has indicated signs of good work being done through his positive comments.
Binotto stated, "I can confirm the engine is running well on the dyno. I think that in terms of performance, it progressed well. Significantly I think compared to what has been 2020."
ADVERTISEMENT
Article continues below this ad
Signs of good times from dyno testing for Ferrari?
"I think that we will be back to being competitive as a power unit. I think we will not be the worst in the field, and that is the feeling I got from the figures I've seen on the dyno."
Ferrari had come up with a new set of upgrades during the 2020 season, and it had shown some decent results. Regardless, Binotto has said that they are working on addressing the other underlying issues alongside the power unit as well.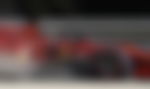 "But I cannot know what the others are doing, or how much they have progressed. We try to do our best in order to address at least the weaknesses of the 2020 car for next year.
"In addressing the weaknesses, I mentioned the power unit more than once. But the drag of the car was very, very high in 2020. And I think that looking at the 2021 car, the drag has been somehow certainly addressed," concluded Binotto on the subject.
ADVERTISEMENT
Article continues below this ad
The 2020 campaign one of the worst in the team's history
Ferrari's SF1000 was largely a difficult car to drive for both Charles Leclerc and Sebastian Vettel this season. The lack of power meant that other superior cars in the midfield could easily pass them in wheel-to-wheel combat.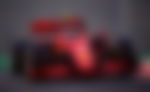 The team's fans will certainly hope the 2021 season is much, much better by their own standards. And with these latest comments, the 'Tifosi' can look forward to the season with a certain level of optimism.
ADVERTISEMENT
Article continues below this ad