"We Will Talk About it": Lando Norris Shares Displeasure with Daniel Ricciardo's Aggressive Move
Published 06/22/2021, 3:22 PM EDT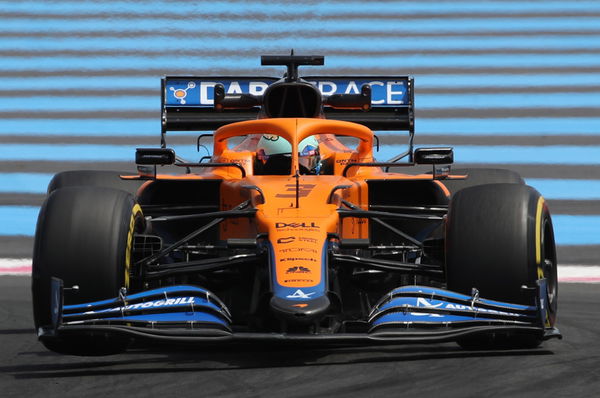 During the 2021 French Grand Prix, there were plenty of battles up and down the order. One of the most prominent battles was the McLaren civil war between Daniel Ricciardo and Lando Norris.
ADVERTISEMENT
Article continues below this ad
Admittedly, their duel must have left McLaren sweating, with at least half a dozen heart attacks. Ricciardo in particular was quite robust in his defense.
In light of this, Norris said, "It was an aggressive defense. I don't have a problem with him but I don't think he should have done that.
ADVERTISEMENT
Article continues below this ad
"Racing requires it, I probably would have done the same to him, but at that moment I was right on the edge of the kerb. Of course we will talk about it."
Watch Story: From Prince to the Queen: When F1 Stars Interacted With the Royal Family
Admittedly, the Australian driver's aggression could be down to desperation. With Lando Norris being quite impressive this season, the pressure is on Ricciardo. As a result, he could be prone to more mistakes while he tries to prove his mettle.
Can Daniel Ricciardo and Lando Norris sort things out?
Luckily for the two drivers, they share a relatively good relationship with each other. So, any kind of animosity is only displayed on the racetrack.
It is also worth mentioning that Norris had a fairly adventurous race at the Paul Ricard circuit. Apparently, he almost collided with AlphaTauri's Pierre Gasly on one occasion.
ADVERTISEMENT
Article continues below this ad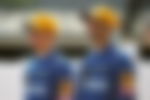 Fortunately, aside from that robust piece of defense, things calmed down between the teammates. Eventually, they went on to finish 5th and 6th in the race, moving McLaren to 3rd in the championship.
With Scuderia Ferrari blowing hot and cold, McLaren's consistent performances were the key to them leapfrogging the Italian squad.
ADVERTISEMENT
Article continues below this ad
However, Daniel Ricciardo will be aware that Lando Norris cannot work alone. If they want to maintain 3rd in the Constructors' championship, they need both drivers firing on all cylinders.