Weather Predictions for the F1 Bahrain Grand Prix 2021: Are Heat and Dust Storms a Major Factor?
Published 03/24/2021, 5:16 AM EDT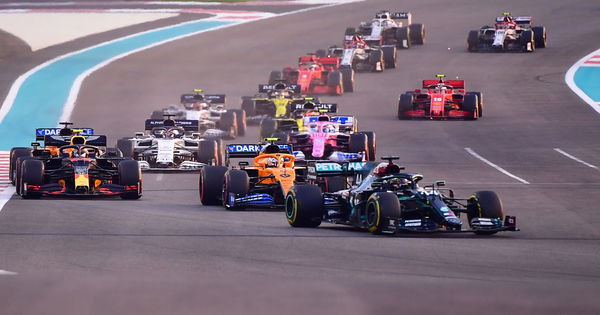 ---
---
F1 racing is back and we couldn't be any happier. Having survived over three months of pre-season build up that featured multiple interesting storylines, the season will kick off at the Bahrain International Circuit this Friday. The last time the F1 circus visited these shores was only four months ago, ad at that time there was not one but two crazy races filled with an insane amount of drama.
ADVERTISEMENT
Article continues below this ad
This time there'll only be one race here, but if it is anything like the Sakhir Grand Prix 2020, fans will not mind one bit. While that was a night race, this one starts a little earlier.
So, what does that exactly means in terms of the weather? Let's have a look.
ADVERTISEMENT
Article continues below this ad
How is the weather looking like for the practice sessions and qualifying?
The first practice session that begins on Friday, March 26, is scheduled to run in the deadly afternoon desert sun. Luckily, drivers and teams will be pleased to hear that a balmy 29 degrees is the temperature that is predicted with wind speeds of 15 to 17 km/h providing some relief.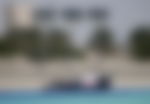 The second practice session will take place on the same day in the evening. It is expected to be similar in terms of heat, which is expected to be around 27-28 degrees celsius, although the humidity level is expected to double up.
For the final practice session, weather conditions may be similar to what was seen in the first practice session, both in terms of temperature and wind speed.
While for qualifying, the temperature may dip down towards the mid 20 degrees with wind speed expected to top at 37km/h.
What's the weather predictions for the F1 race on Sunday?
With the race scheduled for a 6:30 pm start (local time), driver and teams will be thankful to know that the heat will only be moderate. The temperature is expected to be in the early 20 degree celsius range.
ADVERTISEMENT
Article continues below this ad
Nevertheless, the wind speed will be 48km/h. So expect to see some of the desert dust kick up onto the track. Much like what was seen on the first day of pre-season testing.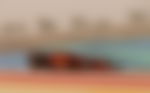 There is also obviously no threat to this race by the rain clouds. So, don't expect the wet and intermediate tires to see any action this week.
ADVERTISEMENT
Article continues below this ad
All in all, the season opener should be a treat to watch. Who do you think will triumph in Bahrain? Let us know in the comments below.