Webber: Fernando Alonso Risks "Suffering" Like Rossi on F1 Comeback
Published 04/26/2021, 8:21 AM EDT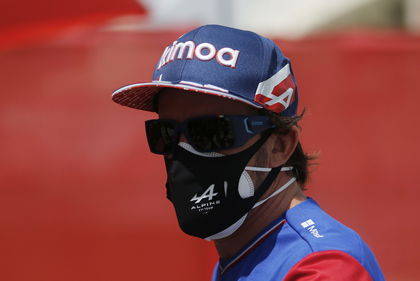 ---
---
Many were surprised when the Alpine Racing decided to give a seat to Fernando Alonso in 2021. The 39-year-old Spaniard has been out of F1 action since the end of the 2019 season. Of course, the last time a driver took a sabbatical and returned to race in F1, it did not end well. There is also the fact that the two-time world champion is fairly old now and no longer as competitive as he used to be.
ADVERTISEMENT
Article continues below this ad
In light of Alonso's struggles, his friend Mark Webber opened up about the Spaniard. The Australian veteran is a big fan of Alonso and acknowledged that he was an exceptional driver. However, the 39-year-old is concerned that his return will not be easy for him.
However, Webber is not questioning Alonso's motivation. The former Red Bull driver insisted that Fernando Alonso is a versatile driver and is fairly adept at driving different types of cars.
ADVERTISEMENT
Article continues below this ad
Unfortunately, Formula 1 is not known for patience, and drivers either sink or they swim. Since F1 is the pinnacle of racing, any returning driver cannot afford the luxury of time to get used to racing again.
Mark Webber made an interesting analogy about Fernando Alonso
He said, "Can Fernando beat 25-year-old Fernando today? That is the question.
"He is just as good, he has more experience but is he really that fast, so brave? It is a question that only he can answer. I'm always positive with him, but the facts are different. Look at Valentino Rossi. He's suffering, it's horrible, I hate to see him, I refuse to see him like that.
"We know he can turn it around because we trust him, but the stopwatch never lies, it's damn reality."
ADVERTISEMENT
Article continues below this ad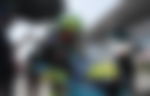 Speaking of Rossi, the Italian is a living legend and one of the longest-serving MotoGP riders. The 42-year-old has amassed seven MotoGP titles as well as one 250cc and one 125cc championship in his career.
However, the rider has not been on the podium or won a race in a long time. In fact, he is now racing for the Petronas Yamaha SRT and languishing near the back. Safe to say, Rossi is no longer in his prime, and Alonso could end up the same way.
ADVERTISEMENT
Article continues below this ad