Webber Predicts "Fireworks" in Lewis Hamilton-Max Verstappen F1 Rivalry
Published 04/26/2021, 9:18 AM EDT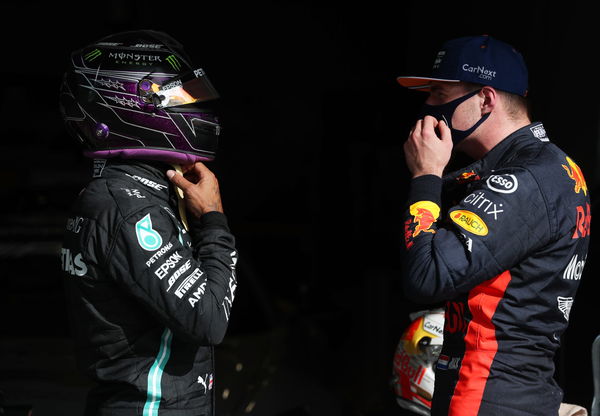 ---
---
When we think of the greatest rivalry in the history of F1, we don't look any further than Senna-Prost. The two came to blows at McLaren, but they started off on a great note as teammates. In fact, it was Alain Prost who recommended Ayrton Senna's signature to the then-McLaren boss Ron Dennis. Hence, it was all respectful until the heat of the title battle got to them. So, how can we say that Lewis Hamilton and Max Verstappen would turn out any different? At least, Mark Webber foresees them coming to blows later in the season.
ADVERTISEMENT
Article continues below this ad
The singular objective of any F1 driver is to win. As Ayrton Senna used to say, "It is not to come third, fourth, fifth or sixth."
ADVERTISEMENT
Article continues below this ad
Fireworks will come at the peak of the Hamilton-Verstappen rivalry: Webber
"They are two gladiators and that is what this sport needs, an intense rivalry … and the peak moment will come when there will be fireworks between the two, I am convinced.
"At the moment they get along and respect each other a lot, but during the season," Mark Webber offered an insight into the Hamilton-Verstappen rivalry in an exclusive interview with Marca.
The former Red Bull driver's prediction is not blasphemous. They are more than likely to come into a verbal war of words at some point in time when their rivalry hits its peak. Max's hardcore driving nature matches his sheer blunt personality, even if Lewis has been able to tame it so far.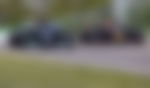 "The car (Mercedes' W12) is not easy, far from it, but Lewis has achieved the results and even lead the world championship. But he has a tough rival in Verstappen.
"We are all fans of Max's style, watching his racing is incredibly spectacular which is exactly what we ask of an F1 driver," said Webber.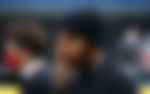 ADVERTISEMENT
Article continues below this ad
Max Verstappen needs to be prepared for '12-round' fighter Lewis Hamilton
While Hamilton knows what it takes to win a championship, Max has no experience in this department. In fact, the Dutchman did not even win a single title in his junior categories.
So, Webber is warning him to prepare for the going to get tough. "Hamilton is a twelve-round fighter, he will always be on the lookout and against him you must be prepared to endure the whole fight."
ADVERTISEMENT
Article continues below this ad
The opening two rounds have provided us a delightful starter. Now, what the fans want is for the main course to be just as spicy and tasty as the starter, if not more.