Webber's 'Frustrations' With Vettel Behind Infamous 'Nutcase' Remark: Romain Grosjean
Published 01/06/2021, 4:50 AM EST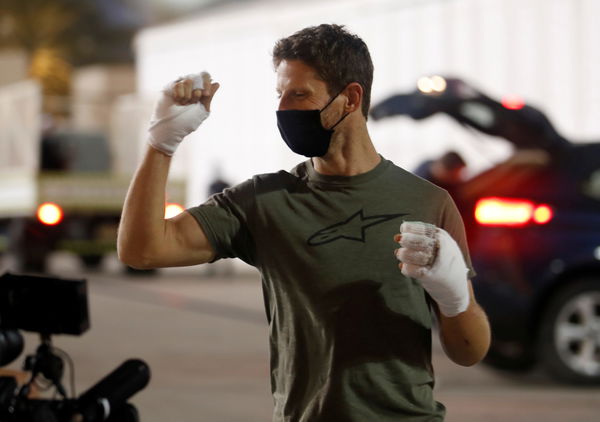 ---
---
Romain Grosjean may never have been one of the best drivers on the grid. However, when he had a good car, such as during his early Lotus days, he showed that he can be very quick indeed.
ADVERTISEMENT
Article continues below this ad
In fact, during his first full year of F1 racing, the Frenchmen impressed a lot of people with his speed. Grosjean bagged three podiums that year, and to an extent managed to keep pace with his teammate Kimi Raikkonen. However, there was ample of criticism for Grosjean to handle.
The harshest bit of criticism coming from the then-Red Bull driver Mark Webber during 2012. The Australian infamously called Grosjean a 'nutcase' after the Frenchman sent Webber spinning during the first lap of the Japanese Grand Prix.
ADVERTISEMENT
Article continues below this ad
Grosjean believes that particular incident gave him the reputation of being a mistake-ridden, dangerous driver. He claims it was unfair.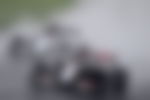 Speaking to The Race, the ex-Haas driver said, "I don't understand it, I think it was frustration. He had a four-time world champion car and he won a few races, so I think he was quite frustrated by the whole situation.
"If he approached me, I would have said 'yes, I made a mistake – punch me'. But going to the media and outside and so on and openly criticizing, I think that was a bit too much. For that, obviously my respect is not as high as for some others."
Since that day onwards, Grosjean's mistakes have been amplified. Although he has not covered himself in glory by making some dubious moves on the track, Grosjean said, "Mark put that sticker on my helmet and couldn't remove it."
Romain Grosjean attributes mistakes to giving his best on the track
ADVERTISEMENT
Article continues below this ad
Grosjean accepts the blame for his mistakes. However, he reiterates that all his errors and crashes are blown out of proportion. Moreover, the mistakes he makes are down to the fact that he gives it his all out on the track.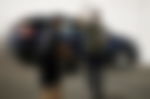 He said, "I'm happy to talk about my mistakes and to take the blame for them. Did I do things perfectly? No. I made mistakes, but 95% of the time, I was pretty good.
ADVERTISEMENT
Article continues below this ad
"But when you try always to go 102%, it cannot always work. I'm always going to go flat out, which brings P4 in Austria [in 2018], P6 for that first race for Haas, the podium at Spa in 2015 when Lotus is bankrupt. But it also brings that I can crash under the safety car, going to the grid or whatever."
The 10-time podium finisher will not be on the F1 grid for 2021. A horror crash in Bahrain was the unfortunate way he bowed out of the sport. However, his racing career is far from over, and it'll be interesting to see what the Frenchman's next move will be.