'We'll Evaluate Whether Cooperation Is Possible' – Red Bull Keeping Door Ajar for Audi's Help in Engine Department
Published 04/28/2021, 7:15 AM EDT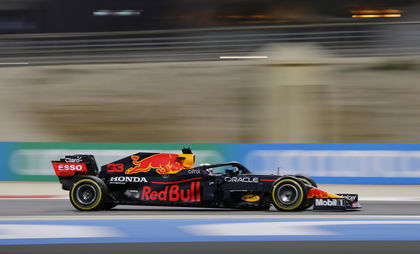 ---
---
Red Bull have assured their future in the sport beyond 2021 by agreeing to a deal with outgoing engine supplier Honda about using their technology to build their very own engines until 2025. The engine freeze that will come into effect at the culmination of the season has also strengthened the Austrian team's cause. However, Red Bull advisor Dr. Helmut Marko stated that they aren't ruling out any external help post-2025.
ADVERTISEMENT
Article continues below this ad
The primary reason Red Bull wanted to freeze the engine development was because they couldn't find help from any of the current teams on the grid. Mercedes and Ferrari had their hands full, already catering to three and two customer teams, respectively. Whereas Alpine, formerly Renault, are not on the best of terms with Red Bull.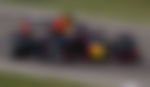 Therefore, the energy drink-owned team had to take matters into their own hands. They have already launched their own engine division and have poached engine chief Ben Hodgkinson away from Mercedes. So the master plan is well and truly underway.
ADVERTISEMENT
Article continues below this ad
The intention would be to make Red Bull self-sufficient until 2025. But after that, Red Bull are open to reverting to their current structure of having an engine supplier.
Marko is keeping the door open to get an expert onboard in the form of Audi, who was present at the last F1 commission meeting.
Motorsport quoted Marko saying (Translated via Google), "Our plan is to build the engine autonomously for 2025 – commented Marko – if Audi comes forward in the meantime, we will evaluate whether cooperation will be possible."
However, for now, this topic will take a backseat as the next race in Portimao comes into the limelight.
Can Red Bull defy Mercedes, who are favorites in Portimao?
Max Verstappen may have led Red Bull to a win at Imola, but the team would have desired a lot more. Especially so from Perez, who finished outside the points.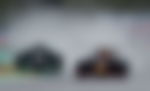 As a result, the Milton-Keynes-based outfit find themselves trailing the Silver Arrows by 7 points. And while that may not seem like a lot, it could well be worse by the end of the weekend.
ADVERTISEMENT
Article continues below this ad
Mercedes are the clear favorites at Portimao, even team boss Toto Wolff thinks so. He reckons his team got a 'get out of jail' card at Imola with Red Bull failing to maximize their result.
However, confidence doesn't necessarily guarantee performance. And as things stand, the performance gap between the two cars isn't as much as it was last year. So can the team pull out a surprise at Portimao? Only time will tell.
ADVERTISEMENT
Article continues below this ad