"We're All Skinny": Despite Physical Differences From Typical Athletes, Daniel Ricciardo Reveals the One Major Thing That Sets F1 Drivers Apart From the Rest
Published 12/08/2022, 3:40 AM EST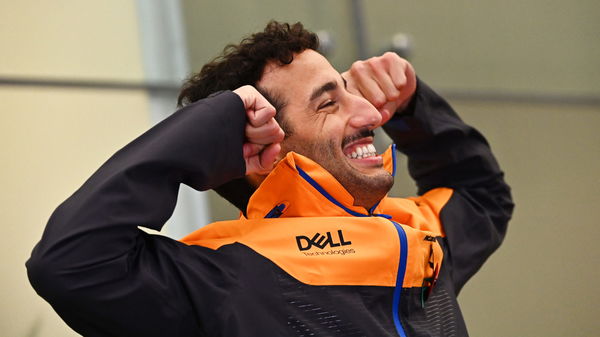 Daniel Ricciardo may have had back-to-back terrible seasons, but no one can take his wins away from him. The Honey Badger remains a phenomenal athlete and an ambassador of the sport. Therefore, when he tells what it takes to be the best in the sport, the ever-joking man puts on a serious face.
ADVERTISEMENT
Article continues below this ad
Daniel Ricciardo, like every other driver on the F1 grid, takes his health seriously. It is not just a requirement to increase one's longevity in the sport, but pretty much a necessity. In an interview, he revealed his training regime during a typical F1 season and told what sets F1 drivers apart from other athletes.
ADVERTISEMENT
Article continues below this ad
Daniel Ricciardo reveals the physical difference between F1 drivers and other athletes
Daniel Ricciardo appeared for an interview with Men's Health back in 2020. The Honey Badger told how life was going amidst the pandemic and opened up on his relationship with Max Verstappen, among other things. The Aussie also revealed what physical and mental strengths one needed to have to make it to the pinnacle of motorsport.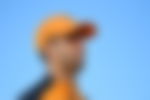 Ricciardo said, "Suppose there is a week between two race days, then I train for six days. Most days I do two workouts, one of those days I do one workout and one day I rest. We drivers do not have to be triathletes or marathon runners, but our basic condition must be good." [Translated using Google]
"We're all skinny. Strong, but slim. We are agile and fast, but not strength athletes." 
"You must be fearless. The sport is dangerous. Very dangerous. The moment you are taken over by doubt or fear, you no longer perform. Especially when driving at these speeds, a moment of uncertainty can kill you. You must be in full control," he added.
Ricciardo is currently on a 1-year hiatus from regular action in F1. After a 2-year failed stint at McLaren, he joined Red Bull as a reserve driver. Could the decision be driven by the doubts setting in? Only he would know.
Lewis Hamilton still finds Daniel Ricciardo capable of driving as a regular in F1
ADVERTISEMENT
Article continues below this ad
Mercedes remained interested in signing Daniel Ricciardo as a reserve driver before the Honey Badger finalized a contract with Red Bull. In a press conference in Italy this year, Lewis Hamilton was asked if he would like it if Daniel joined his team as a third driver.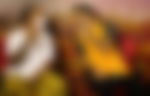 Planet F1 quoted Hamilton saying, "of course if he's a part of our team that would be great, but I mean, third [driver] role is not really I think what's best for him, so if I was managing him, you'd be racing."
ADVERTISEMENT
Article continues below this ad
Watch This Story: Daniel Ricciardo's Best Moments in F1
We hope Ricciardo makes a comeback as a regular driver in 2024. Do you think he will get another chance given how many young deserving drivers from the feeder series are in the waiting?
Edited By: Varunkumaar Chelladurai