'We're Never Certain' – Why Mercedes Are Anxious Over Upcoming F1 Season
Published 02/17/2021, 2:16 AM EST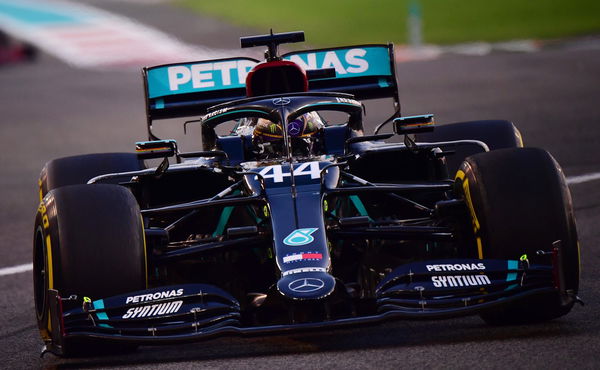 ---
---
Mercedes have been on an upward trajectory since the dawn of the hybrid era in Formula 1 back in 2013. After seven consecutive constructor championship victories, one might assume that the team will be moving into the 2021 season with abundant confidence and pretty much no pressure from rivals.
ADVERTISEMENT
Article continues below this ad
However, their' technical director, James Allison, revealed that the team aren't stress-free. Considering their endless accomplishments, the expectations are unsurprisingly high. Hence, James felt that the team are under more pressure to stay ahead of their rivals, going into the 2021 season.
Allison on Mercedes coping with pressure
ADVERTISEMENT
Article continues below this ad
Speaking to Mercedes, James opened up that anxiety has been hovering over the team, as the crew is aching to see where it stands amongst the rival teams.
"We exist for one purpose. And that is to produce a racing car that's capable of fighting at the front, and hopefully, securing wins and championships. At this stage of the year, you hope you've done enough work," he said.
"But we're never certain until the cars are actually on a track, doing it for real."
The defending champions, Mercedes, will yet again go into the season as the favorites, both for driver's and constructor's titles. Hence, it is reasonable to predict another Mercedes dominating season.
However, with the minor tweaks to the aerodynamical part, there is an uncertainty wavering over how the Mercedes cars going to fare.
Furthermore, with Red Bull looking hungrier than ever with two top-notch drivers, it would be criminal not to expect a tough fight from the Austrian-outfit.
Fear through the day: Allison
The Mercedes' technical director spoke about how fear has been swarming around the Mercedes crew amid the arrival of the 2021 F1 season.
"Alongside all that excitement is the fear and that fear nagging away continuously at you. The moment you open your eyes in the morning, all the way through the day until you go to bed at night, the fear that you haven't done enough," he said.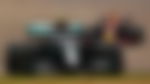 Overall, Mercedes' hopes of sustaining their dominion in Formula 1 will only get tougher as each season passes by. With F1 and FIA working to bring the grid together by the 2022 season, the upcoming season could very well be the end of the German team's success story.
ADVERTISEMENT
Article continues below this ad
But will they manage to fight the odds and stay ahead as the best F1 team of the hybrid era? Well, let's see what the future holds.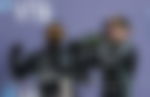 ADVERTISEMENT
Article continues below this ad