"We're Not Here to Play It Safe" – George Russell Reportedly Apologized to Williams F1 After Imola DNF
Published 11/05/2020, 6:08 AM EST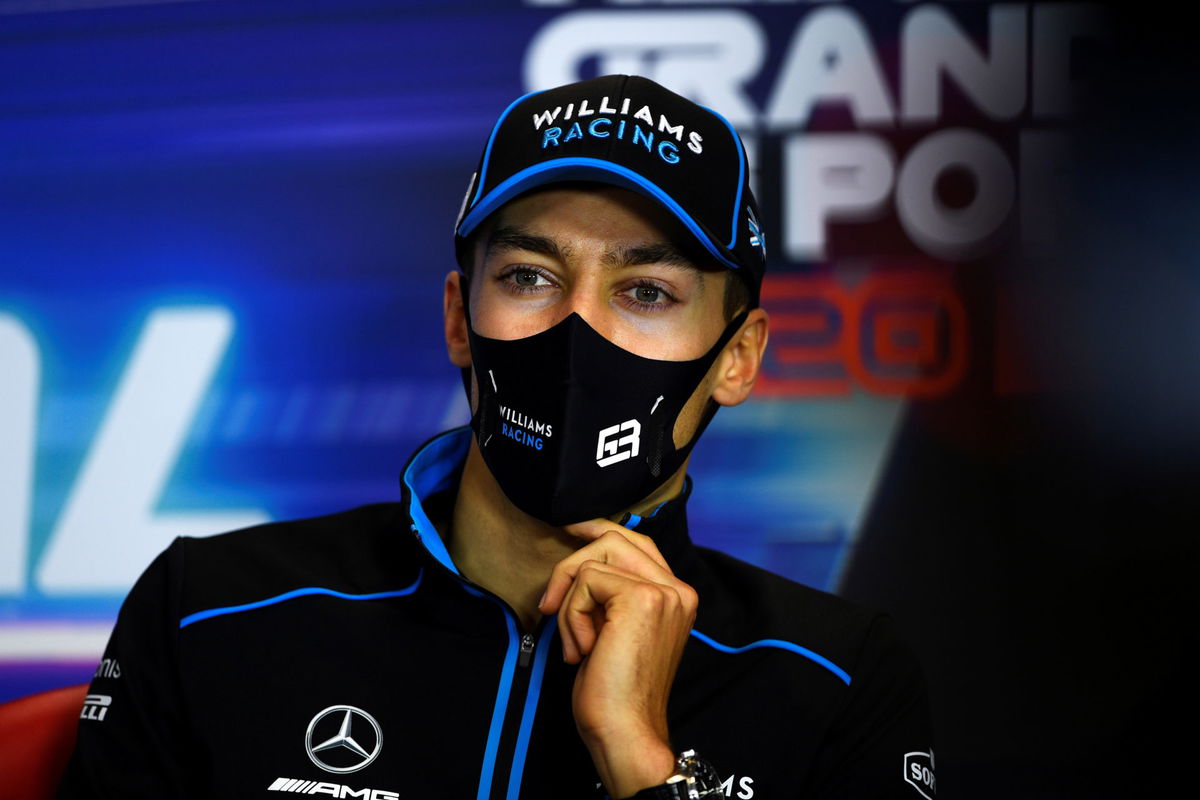 ---
---
Last weekend,
George Russell
suffered an embarrassing end to his race at the Emilia Romagna Grand Prix as he slammed his car into the barriers during a safety car period. Following the incident, Russell reportedly issued an apology to Williams Racing.
ADVERTISEMENT
Article continues below this ad
According to
Racefans
, Russell apologized to his entire crew members by taking full responsibility and describing how hard he struggled to cope with the disappointment.
"There was one reason and one reason only why we were in the points scoring opportunity this weekend," Russel said.
ADVERTISEMENT
Article continues below this ad
"That was because every single one of you are giving 100% and pushing this car to its limit, week in week out."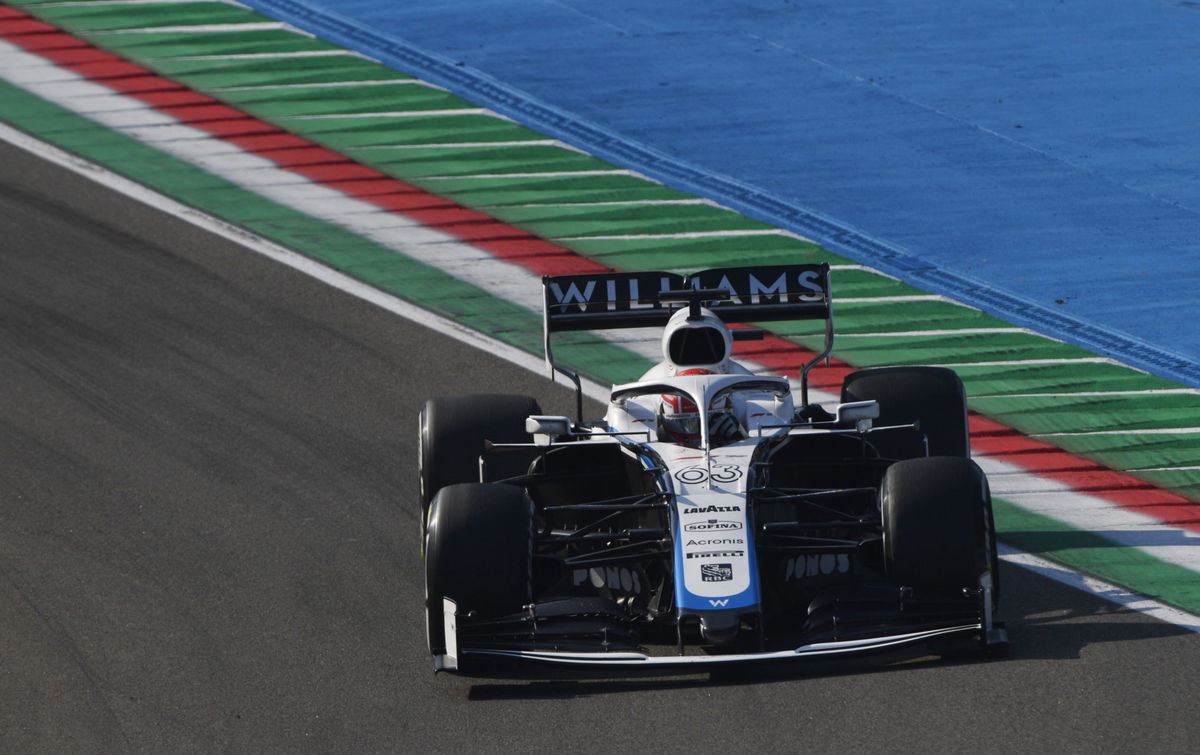 During the race, Russell moved up to P10, following Max Verstappen's retirement from the race. With the huge task of keeping his tire temperatures under check, Russell was forced to weave his car quite harder than he would have wanted to.
Unfortunately, his attempt miserably backfired as he shunted his car into the wall, abruptly ending the chances of scoring his first point in Formula 1.
However, it is certainly not the end of the world for the Williams driver, as he still has four more chances to get himself out of the bottom of the table in this season.
George Russell hails at a bright future for Williams
Although he missed a great opportunity of bringing home some points for Williams, he is still looking at a possible future where the team could rebound to their old form.
"We all know that we have a car that needs to be pushed to the edge, and sometimes beyond, to fight for points at the moment," he said.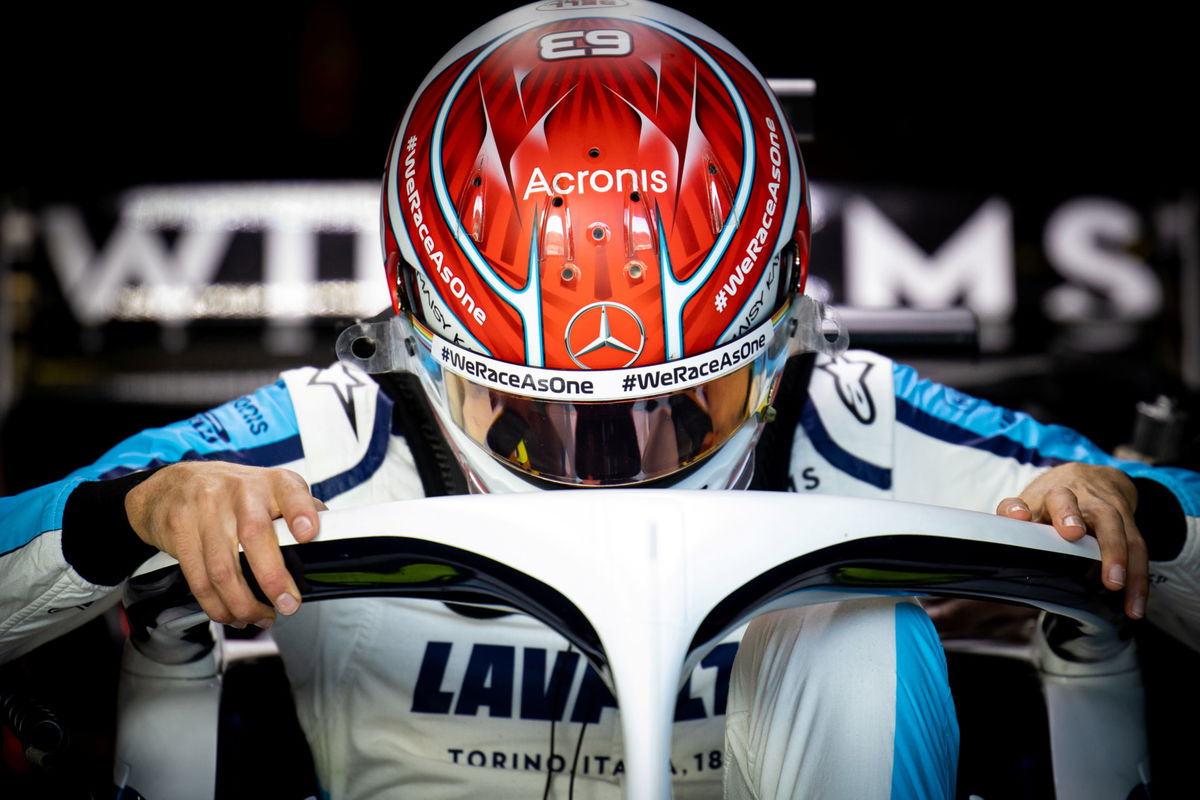 "I can feel that we're getting there, slowly but surely.
ADVERTISEMENT
Article continues below this ad
"No doubt when it comes, it won't stop and we'll be on a roll. The future is bright for the team," he added.
Russell still has a considerable chance of recovering his lost points at the Turkish Grand Prix next weekend. Similar to Imola, Formula 1 have not raced around the Istanbul circuit for almost a decade. Hence, uncertainty prevails over how the track could behave with the modern era F1 cars.
ADVERTISEMENT
Article continues below this ad
So, the only question is, could Williams use this uncertainty to their advantage and provide their star driver, George Russell, with yet another chance at scoring some points?
More from EssentiallySports on Emilia Romagna Grand Prix