Were PC Video Games the Major Predecessor of Tech-Driven Simulators in F1?
Published 07/18/2022, 1:40 PM EDT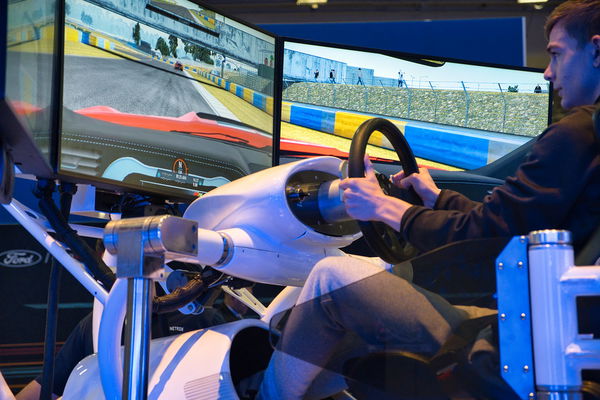 Former F1 world champion Jacques Villeneuve took F1 by storm when he entered the sport in 1996. He was straight away challenging for the championship in his first season and pushed his teammate Damon Hill till the very end. He won the world champion the next season in 1997.
ADVERTISEMENT
Article continues below this ad
Villeneuve went toe-to-toe until the end against the great Michael Schumacher and came out on top. Years later, in a recent interview, the Canadian driver revealed he used to prepare for his races while playing video games.
ADVERTISEMENT
Article continues below this ad
He learned the track for the upcoming race by playing video games on PC. "Grand Prix, the game Grand Prix. I think I was playing it on… must have been a PC. I can't remember exactly now. They were quite accurate, and it wasn't to learn how to drive, but it was to have a memory of what corner was coming."
"After the hill, is it a left or a right-hander? So your brain already knows what to expect. So you do five or ten laps in the game, just to have a memory of the course, and then that's it," said Villeneuve.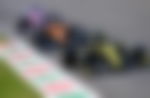 The current F1 drivers use a somewhat same approach, but it's the simulators that have taken over PC games.
Why do F1 drivers use simulators?
F1 drivers majorly use the simulators to get used to the track layout and understand how the car will behave on different twists and turns. Teams can also try out different setups on simulators to know which would get them the best lap times.
ADVERTISEMENT
Article continues below this ad
Lewis Hamilton also used the simulator to learn the Red Bull Ring back in 2014.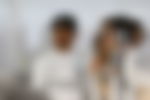 "Years and years ago, when I was probably 13, I played it on a computer game, but once I get on the simulator, I will learn quickly. I don't know which way Turn One goes if I am honest, but I will find out before I get there," said the Mercedes driver before the 2014 Austrian Grand Prix.
ADVERTISEMENT
Article continues below this ad
WATCH THE STORY: American Drivers to Win an F1 race
So can we say that simulators are just the better and more technologically advanced versions of PC games used by Villeneuve in the 90s? All in all, it is quite interesting to see that even the best drivers in the world can use a bit of help from technology to enhance performance and gain an edge.