Were Red Bull Responsible for Max Verstappen's F1 Crash in Baku?
Published 06/14/2021, 8:11 AM EDT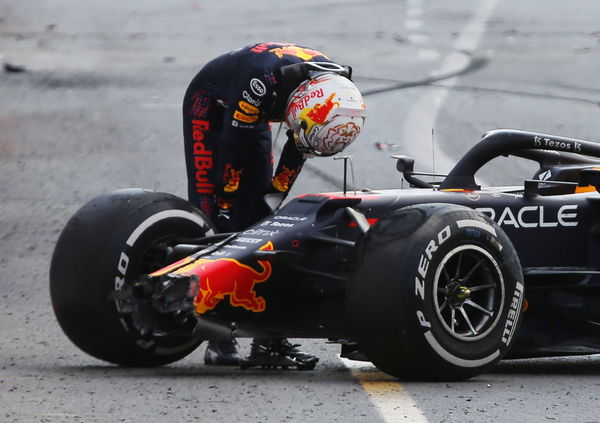 ---
---
At the Azerbaijan Grand Prix, the biggest talking point was the exploding Pirelli tyres. Lance Stroll was the first victim when his tyre popped and pitched him into a high-speed crash. Later on, the race leading Red Bull driver Max Verstappen got the shock of his life when his tyre ripped itself to shreds and he crashed out.
ADVERTISEMENT
Article continues below this ad
According to a radio message from Red Bull to the FIA, they had no warning. A furious Verstappen declared that the situation was "life-threatening". He suspected that debris was the root cause of the broken tyres and Pirelli would reach the same conclusion. It is also worth noting that investigations discovered a cut in Lewis Hamilton's left rear tyre.
Watch Story: Mad Max: Verstappen's Angriest Rants on Team Radio
ADVERTISEMENT
Article continues below this ad
Did Red Bull and Aston Martin lower the tyre pressure?
After the race, Pirelli conducted various investigations and tests on every team's hard compound tyres. Although the results are expected later on, early reports say that the blowouts were not down to defects or debris. Instead, some suggest that certain teams did not run with the appropriate tyre pressure. Apparently, a lower tyre pressure gives a car more grip and makes it faster.
For the Baku weekend, Pirelli increased the minimum rear tyre pressure from 19 to 20 psi. As it turns out, the FIA ​​monitors each car's tyre pressure before they take to the track. In addition to that, they have access to the sensor-transmitted data from the teams.
ADVERTISEMENT
Article continues below this ad
Recent events, however, have given rise to rumours that some teams are able to find loopholes for the minimum tyre pressure. Admittedly, there is no evidence yet that Red Bull or Aston Martin lowered the tyre pressure.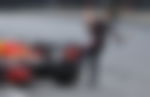 To curb that, the FIA, F1 and Pirelli plan to enforce the use of the same tyre pressure sensor from 2022 onwards. One thing is for sure, the FIA and Pirelli are eager to prevent a repeat of the tyre blowout saga. The last time this happened, at least 4-5 cars experiences high-speed punctures at Silverstone in 2013.
ADVERTISEMENT
Article continues below this ad