"We've Always Been a Team That is Quite Open About Sharing" – Williams F1
Published 02/27/2020, 11:40 AM EST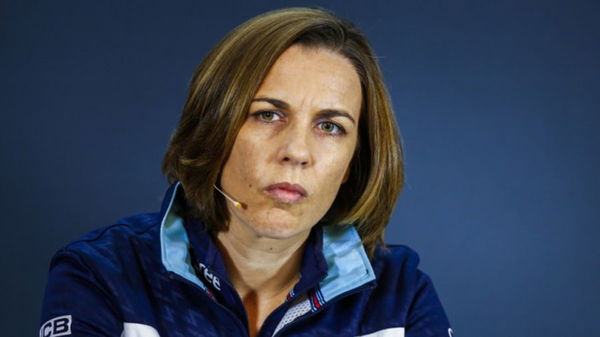 ---
---
In less than 24 hours, Formula One: Drive to Survive Season 2 will release world wide. On the second day of testing and ahead of the release, Williams F1 deputy team principal Claire Williams spoke about the series.
ADVERTISEMENT
Article continues below this ad
According to her, one of the episodes will be centred around the team's woeful year. That year, many fans and critics slammed the team for their poor form. However, she has now declared that the series will "show the truth" about their 2019 pre-season struggles.
Last year, the Williams F1 situstion was so dire that they missed the first two and a half days of testing. This was largely due to the fact that the team were late in building the car.
ADVERTISEMENT
Article continues below this ad
It was a surefire sign that the project was doomed from the start. The prediction came true when Williams F1 finished dead last in the constructors' championship. They only lucked out when Robert Kubica somehow managed to score one point at the 2019 German Grand Prix.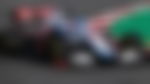 What did Williams F1 say about the episode?
Claire Williams admitted that the episode an accurate depiction of the team's nightmarish season.
Speaking to Autosport, she said, "I don't want to ruin the surprise, but the episode is around 2019 testing, and I think it allows us as a team to tell a version of events that we may not otherwise have had the opportunity to be able to show people."
"[It allows us] to really show the blood, sweat and tears, and the pain that really goes on behind a situation."
ADVERTISEMENT
Article continues below this ad
She admitted that it is easy for critics to just see a slow car and criticise them. However, the Netflix episode will hopefully allow people to understand what everyone at the Grove factory went through.
The Netflix crew's way of working with the team left them thoroughly impressed. Even when they were going through one of their lowest years, the cameras had no impact on the team's duties. Claire Williams noted that during the two years that they have worked with the Netflix team, they have been very professional.
She concluded, "We've always been a team that is quite open about sharing with people this great sport that we're involved in, and show what it takes to be a Formula 1 team.
ADVERTISEMENT
Article continues below this ad
"Having cameras around doesn't necessarily bother us because we understand the long-term impact of what those cameras are doing."